Sing and Learn
with LingoAce
We have launched a new playlist, "Sing & Learn with LingoAce", to help your child pick up simple Chinese vocabulary in a fun and engaging manner. Using catchy Chinese children's songs with fun animation, the videos will cover topics like Transportation, Shapes, Colors, Food, Actions, Numbers and Animals. Watch and sing along with your child today, and subscribe to our LingoAce Global YouTube channel for more of such learning resources!
A new way of learning for a new generation of learners

Globally accredited syllabus taught by native-speaking certified teachers
At LingoAce, our globally accredited Chinese syllabus is taught by native-speaking teachers who are not only highly experienced but also incredibly passionate about helping our young learners achieve their full potential.

Bringing learning to life through games, creative media and interactivity
Specially-designed for the modern young learner who is a digital native, our classes are brought to life through gamification, bold illustrations and interactive quizzes to better reinforce learning points.

Making learning effective through optimised content and personalised reports
By having smaller class sizes, bite-sized content, frequent engagement, and personalized progress report – every young learner gets our fullest attention and is able to learn at his or her own pace. As always, we'll be there every step of the way.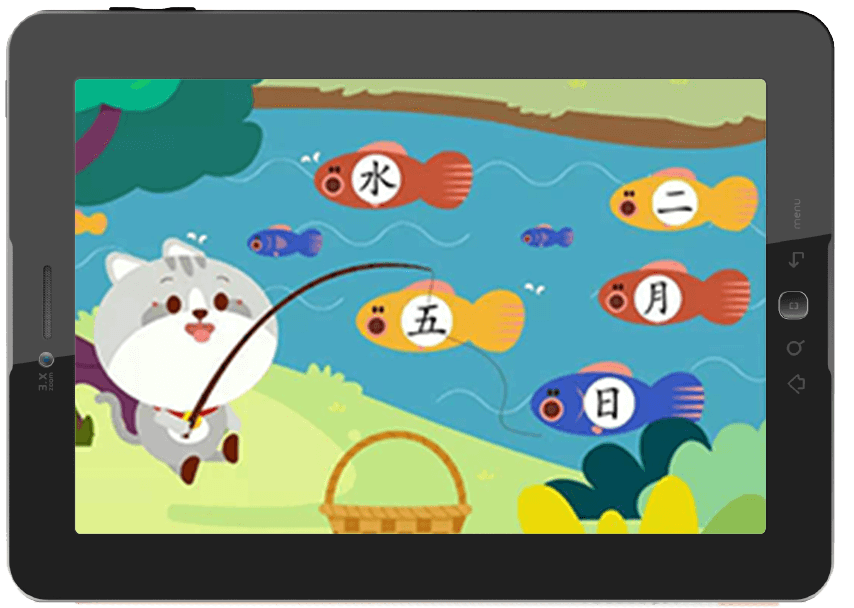 Preschool Program​

3-6
years old

25
mins
A program tailored for our early learners, to spark their interest in and love for Mandarin Chinese language at a young age. ​

This fun program is based on the 《 识字、写字教学基本字表》syllabus set by the People's Education Press which has physical, psychological and cognitive development considerations. ​ ​

The curriculum also references the United Kingdom's Early Years Foundation Stage (EYFS) standards and incorporates the Multiple Intelligences Theory to foster early language development.​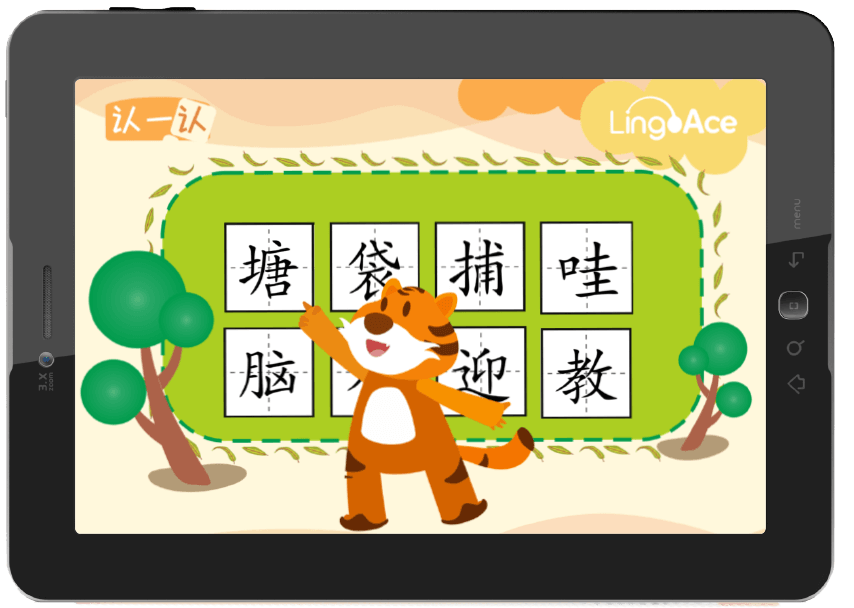 Advanced Program

5-15
years old

25/55
mins
Designed for learners with strong listening and speaking skills, this program focuses on advanced language application skills and fosters critical thinking, an appreciation of literature and cross-cultural understanding.​
​
This program is also aligned to the 部编版 《语文》syllabus set by the China Ministry of Education.​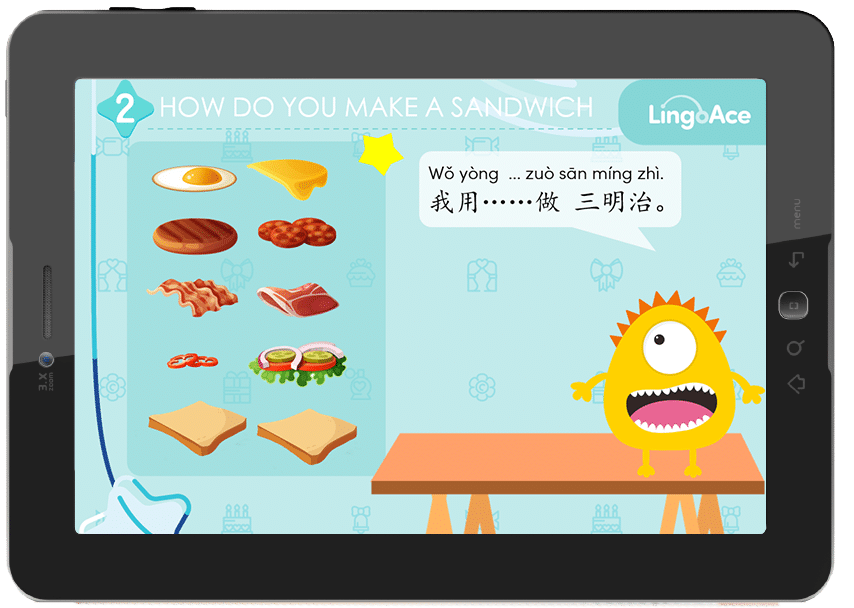 International Program

6-15
years old

55
mins
Suitable for learners who are starting to studying Chinese as a second language, this program is based on globally recognized Mandarin Chinese learning materials. ​ ​

Learners can expect to develop Mandarin Chinese communication skills and gain a basic understanding of Chinese culture. ​ ​

This program is aligned to the YCT and HSK exam syllabus. ​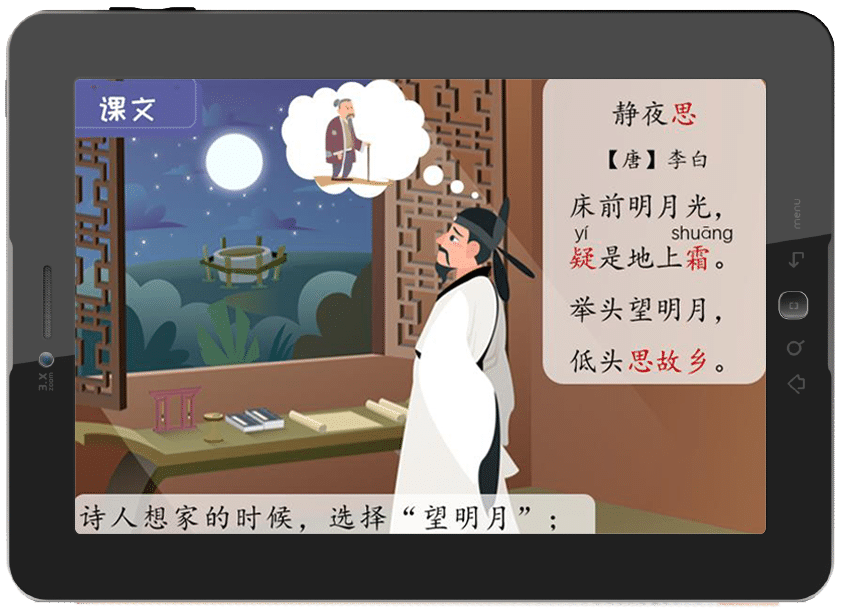 Discovery Program

5-15
years old

55
mins
Created for learners growing up in a bilingual environment, this program helps increase their vocabulary, improve accuracy and coherence of Mandarin Chinese oral expression.​ ​
Through engaging and diverse topics, students can deepen their language skills and understanding of Chinese culture and history. ​

This program is aligned to the globally accredited curriculum by China's Ministry of Education and compliant with the Common Core Standards.​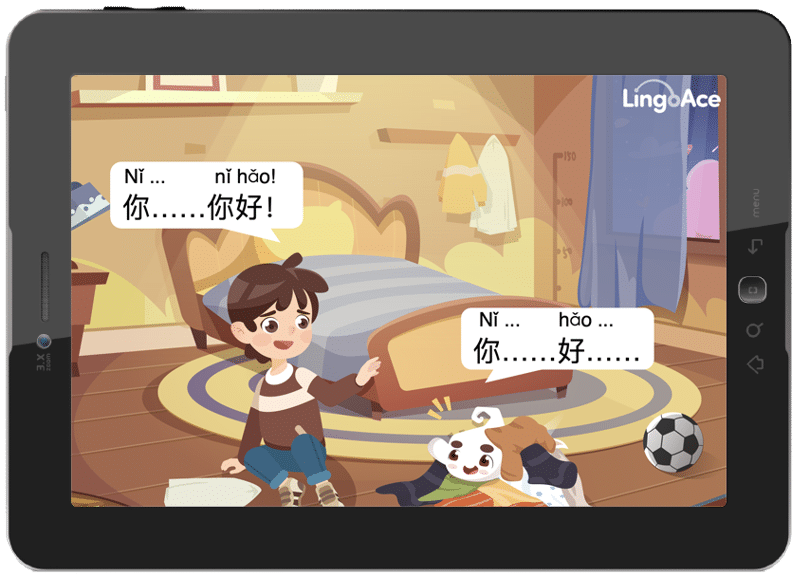 Foundation Program​

6-15
years old

25
mins
Suitable for non-native Mandarin Chinese learners with no or minimum exposure to the language.​ ​

​ The course covers the everyday use of Mandarin Chinese and is intended to help students to build a good foundation with basic Mandarin Chinese conversational skills. ​

​ This program is aligned to the globally recognized YCT, ACTFL and CEFR language standards.​
Trusted by parents worldwide​
Specially designed for the modern young learner, ​ we combine our authentic teaching expertise with technology to deliver engaging and effective online ​live classes for young learners from ages 3 to 15.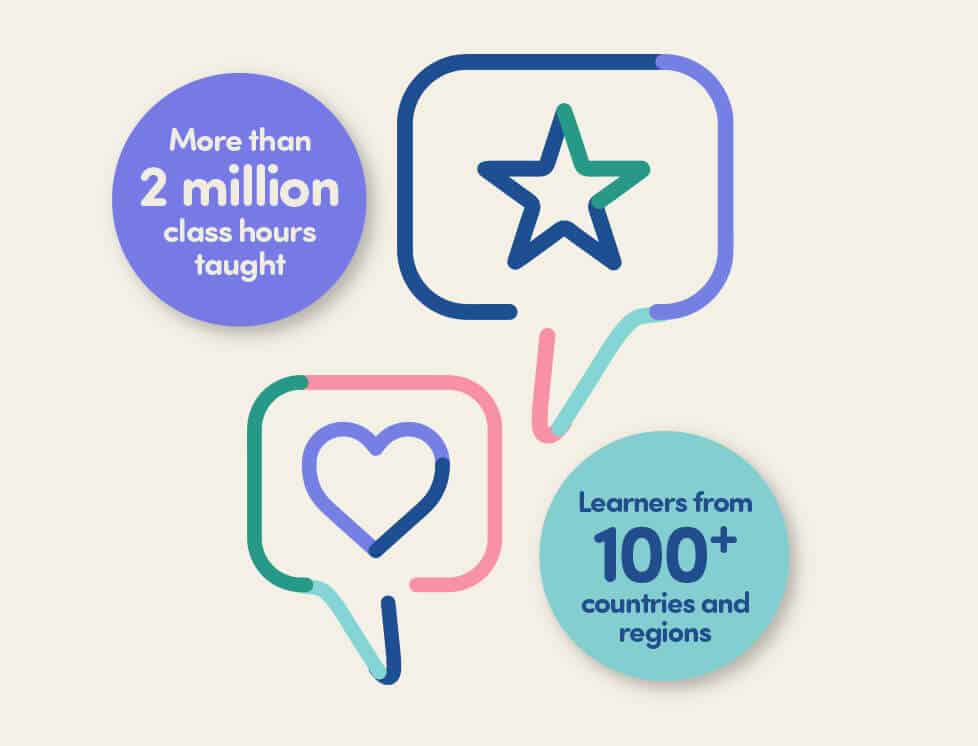 What do our parents have to say about LingoAce?

Book your free trial class now
Learning does not wait. Sign your child up for a trial class now and experience the LingoAce difference.