About Us
Language unlocks opportunities. We understand the challenges of learning a new language, especially one that's as nuanced as Chinese. That's why we set out ​to transform the way we engage our modern young learners – making learning Chinese fun and fulfilling.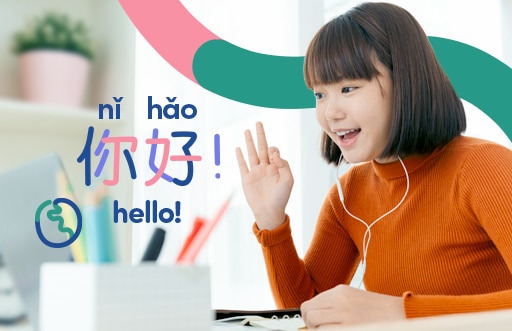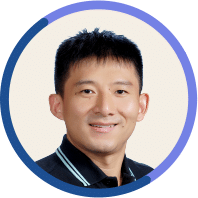 Hugh Yao
We take Chinese learning to the next level​ ​
At LingoAce, we believe language fluency unlocks opportunities in our interconnected world. And as a bilingual global citizen, I've experienced how language capabilities have opened new doors and possibilities for myself.​
But as a parent, I witnessed firsthand how challenging it was for my children to learn Chinese through traditional methods. ​
Not only were the old ways of teaching non-interactive, but it was also non-immersive, rote-based and overwhelming for the modern young learner who grew up in a digital world.​
​
That's why we started LingoAce.​
​
At LingoAce, we bring Chinese learning to life through a specially designed curriculum for our modern young learners.
Bringing you the best of all worlds, we leverage technology, small class sizes, authentic materials, creative illustrations, gamification, interactivity, and professionally certified, native-speaking teachers to deliver the most engaging and effective learning experiences. ​
​
Through LingoAce, your child will be able to unlock new opportunities and bridge connections through language learning. ​
And we'll be there, by your child's side, ​
every step of the learning journey. ​
​
Let's get learning!
Our track record
Over
1,000,000+
Classes Taught
Over
300,000
Students Globally
Over
3,000+
Teachers With Us
LingoAce's milestones
Swipe to the left or right to see more information
2017
First Chinese language product launched with Singapore Headquarters established
2018
Beijing Office opened
Received funding from Decent Capital Angel Funding
2019
Launched our second product, International Program
Awarded SME100 Award 2019 for Fast Moving Companies
Our founder, Hugh Yao, was recognized for his entrepreneurship
Wuhan Education Research Centre opened
Received $3m per-series A funding from Decent Capital Angel Funding
Los Angeles Office opened
Over 1,000 teachers joined LingoAce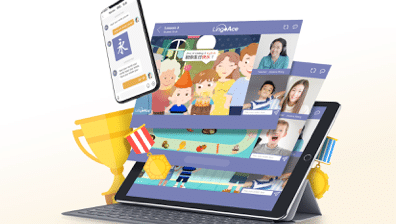 2020
Expanded to Thailand and Indonesia.
Launched Singapore Program (Online and Blended Learning formats), Bilingual Program, and Pre-school Program to cater to diverse language proficiencies and learning goals of our learners
Received $13m funding from Shunwei Capital and Sequoia Capital
The LingoAce family grew to over 550 team members
Over 100,000 registered LingoAce learners globally
Opened our first physical school, LingoAce@111 Somerset in Singapore to offer a unique learning approach called Blended Learning
2021
The LingoAce family grew to over 1,000 global talents
Our registered learners grew to over 300,000 across 80+ countries
Our professional and passionate teacher talents grew to over 3,000
Over 1M+ class hours delivered
Third office in China opened in Chengdu, and our North America office relocated to California
Inked partnership with Peking University Press to provide our global young learners and LingoAce teachers with wider access to immersive Chinese learning content and training materials
Book your free trial class now
Learning does not wait. Sign your child up for a trial class now and experience the LingoAce difference.