Online Learning Ruins Your Kids! 5 Myths About Your Child's Online Learning Experience
Does the thought of HBL being here to stay send shivers down your spine?
Have you felt that working from home while your child attends online classes is more challenging than it sounds?
Let's face it – not every parent is a hi-tech whiz or digital genius! So how do education providers bridge the gap digitally? As parents, we have heard of many poorly planned online learning experiences by some educators that has left us – and our children – frustrated, confused and finally disinterested in online learning.
A good education provider also gives thought to how best to facilitate learning so as to alleviate the pain points parents bear, as the burden of being technologically savvy weighs heavy upon their shoulders. Adequate thought on behalf of participants and thorough planning as to the roles and responsibilities of the teacher is a must when designing a robust, enjoyable and engaging learner's experience in the online space.
Many enjoy watching drama shows in the original language it was produced in because its dialogue is not an afterthought but intentionally scripted to tell the story well. In the same way, creating a well-planned online learning experience requires an intentional, systematic, online-first approach. Simply translating what goes on in a physical class and moving that to an online setting is the main cause of the frustration many have experienced in the post-pandemic rush by many educators to teach online. This happened during the tightened movement restrictions in Singapore, when home-based learning was put in place.
Myths of online learning programs for kids
With this in mind, let us see what are the common misconceptions from parents whose children have tried online learning with less-than-optimal results.
Here are 5 common myths we hear about online classes for kids, along with how we deal with each one at LingoAce:
Myth #1: "Children cannot stay focused during online classes."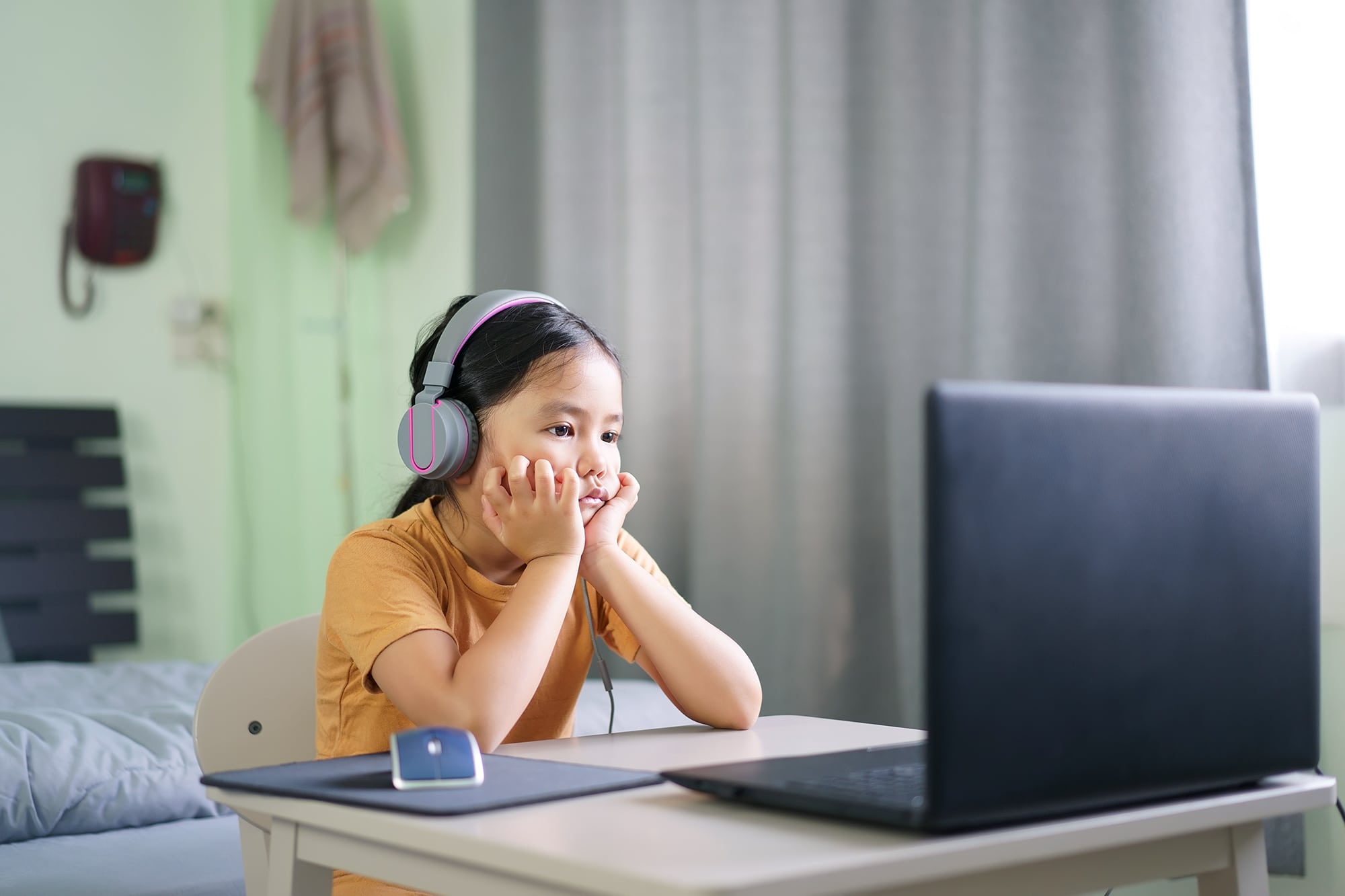 The dynamics online are different. Your child may find it hard to sit still and pay attention. There is no classmate to get visual cues from, or a teacher who could tap on the desk if your child wasn't paying attention in class.
During in-person lessons, the teacher can refocus a student's attention back on the lesson at hand by calling them by name. How do we help students to focus in an online class?
Children love and need to be engaged during learning. This is something we realised early on at LingoAce. With this knowledge in hand, we created programs that incorporate interactive and engaging multimedia. This gamified and interactive learning is precisely created with learners who need a higher level of engagement in mind.
For instance, our pre-school programme (for kids aged four to six) feels like being part of episodes of a child's story-telling programme.
As a result, children often find themselves immersed into the storyline. They love to interact with our original characters, Tigo and Duoduo. Tigo brings them to get to know new friends and Duoduo helps them to learn new words. As with story-based games, kids feel relaxed and motivated to follow through with Tigo and Duoduo. The visual interactions with these characters help reinforce the recall of new Chinese words and sentences.
Myth #2: "Online learning lacks social interaction"
You may worry that online learning takes away social interaction from your kids. On the contrary, our small class (1-to-1 or 1-to-4) arrangement means that interaction is part of the learning process, not something that only happens after classes. The quality interaction that your child has with their teachers is crucial, especially when it comes to developing the confidence in speaking Mandarin. This is especially because opportunities to use Chinese are more limited in an English-
immersive environment like Singapore. The larger class size at school and tuition centres means that students tend to default to interacting with their peers in English.
Our small class size gives your child the safe space he or she needs to practice speaking Mandarin and receive real-time guidance.
We don't take away social interaction. Instead, we make quality student-teacher interaction integral to our lessons.
Myth #3: "Children don't get homework from online classes"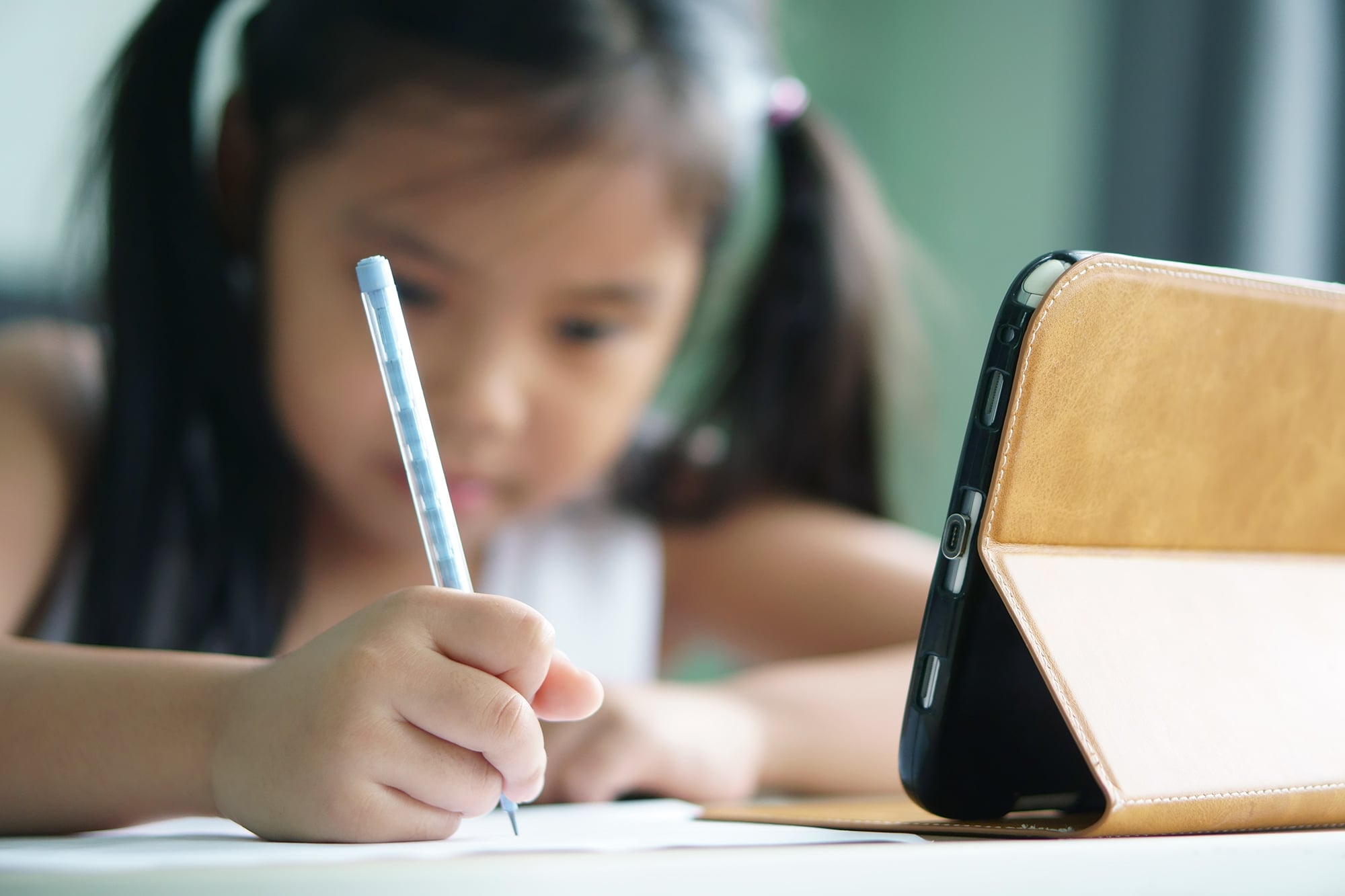 Homework is given and reviewed each lesson at LingoAce, and is methodologically created to reinforce the memory of lesson concepts and difficult words.
In fact, our students' parents have feedback that their child enjoys doing the homework given at LingoAce! Can it be true? Yes, this is really music to parents' ears. How do we do it? Animation and gamification are incorporated to make both learning and homework content more engaging and motivating. We also go to the extent of even designing their homework with colours and illustrations to keep our learners engaged. Besides, we scaffold their homework. This means that we do not give simply them a pile of homework in one go. Rather, we break down the homework into chunks and assign them based on the lesson progress. Children are more motivated to complete the homework when the homework is assigned in proportion to what they have acquired and at the same pace of their learning. At LingoAce, learners key in their response to online questions as well as work on printed homework which requires them to write out their response.
Parents stay involved, through tuning in to live lessons (through a parent app) and post-lesson playback made available, so they can monitor their child's progress and know what homework was assigned during the lesson time.
Myth #4: "Teachers can't supervise students well during online classes."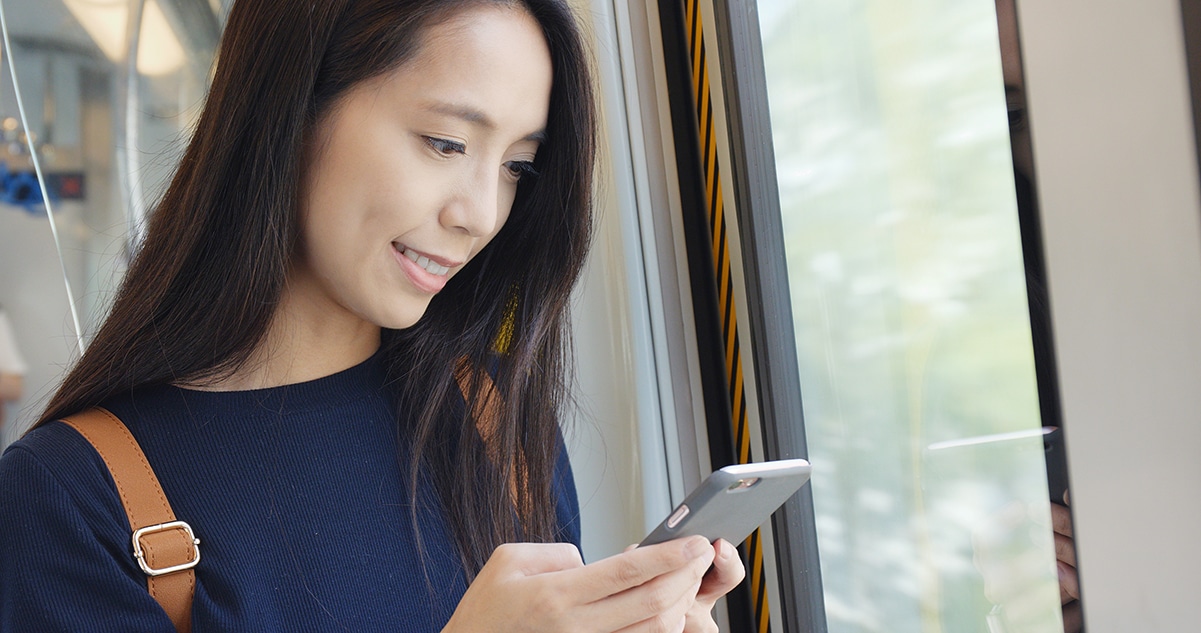 Some parents worry about the lack of supervision in online classes. In the traditional classroom setting, teachers can monitor their students easily and spot if students are not paying attention. But how about in the online setting?
That's why at LingoAce, we make classes fun and engaging such that students want to be part of the excitement. The key is to start with making it a self-directed journey for the student. Besides this, the small class ratio at LingoAce (1-to-1 or 1-to-4) also ensures that each student receives much more individual attention from their teacher compared to a traditional classroom setting.
Beyond this, parents are also actively involved in their child's learning journey, through regular detailed reports of their kids' learning progress (i.e., performance insights, strengths and areas to work on).
We've even created an app for parents to 'tune in' to live classes without interrupting their child's learning!
Myth #5: "Online classes are quite simply, physical classes moved online."
If you are a parent of a school-going child in Singapore, you would have experienced HBL by now.
The pandemic, though unfortunate, made online learning essential and no longer a 'good to have'. In a post-pandemic world, it is safe to say that reliance on technology for learning purposes will only continue to increase.
However, a typical home-based learning arrangement necessitated by the pandemic does not accurately reflect the true potential of online learning yet. Some schools and tuition centres may have been caught off guard and had to catch up quicker than they were prepared to, in a bid to comply with measures set by the Government.
Teachers, already having their plates full of workload, now need to struggle to use newer technologies that are required online. Some of them are learning to 'go online' for the first time. This makes the learning experience rather rough for already easily distracted children.
Online learning programs are not the same as just shifting classes online
We believe in a tech-enabled education at LingoAce right from the beginning of our journey in 2016. Our teachers have been using online methods to teach, so we welcome the move to make online learning more mainstream. Being an online platform since we first began, we live and breathe online learning, and our teachers are trained and well supported by the edutech platform we created solely for children's learning of the Chinese language.
Some unique points offered at LingoAce include classes reviewed via AI technology to evaluate effectiveness of content and teaching.
Additionally, our curriculum specialist also audits classes with permission and our teachers provide immediate feedback on the content and delivery.
The classes are constantly being refined based on tech-enabled evaluation methods, making the online learning experience superior to home-based learning methods.
These are merely the tip of the iceberg on how our online learning programs differ from moving traditional classes online. You can read more about the LingoAce difference here.
In gist, online learning delivers a subpar experience only if it is purely trying to replicate a traditional classroom setting.
At LingoAce, programs have been designed to be 'online-first'. LingoAce is created from the ground up to provide the most seamless online learning experience. We live and breathe online learning.
LingoAce programs are designed for digital use and deliver learning experiences that are unique and simply not replicable in the traditional classroom setting. We'd love for you to try us out! Do sign up for a free trial class to let your child experience the LingoAce difference.