Over
1,000,000
Classes Taught
Over
300,000
Students Worldwide
Our proven methodology will help your child at every level of their Chinese language education – from mastering the basics to speaking fluently. We focus on the four essential learning elements – listening, speaking, reading and writing – all in a friendly, structured classroom setting.
Meet our team of experienced teachers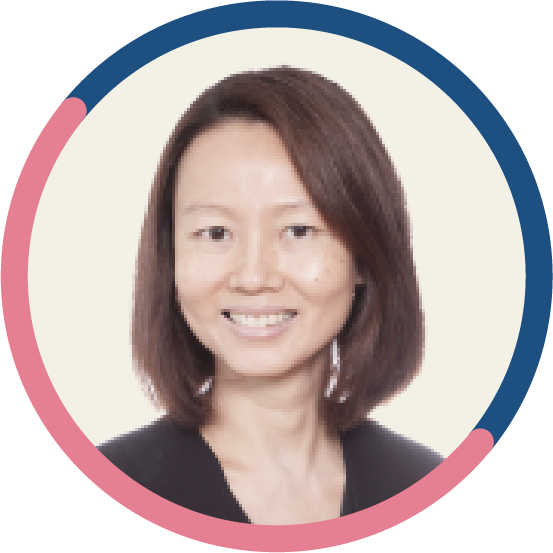 Ms Peggy
10 years of experience as the Head of Mother Tongue Department. Believes that students should also be empowered to be in control of their own learning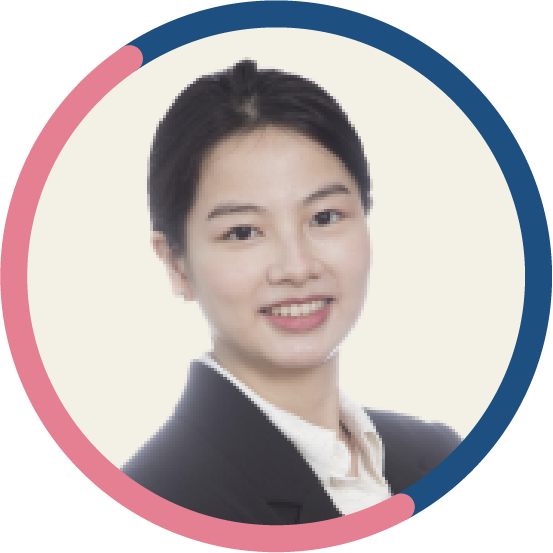 Ms Lin Xiu
Master of Arts from NUS Graduate with an aim to help unique individual students to become life-long learners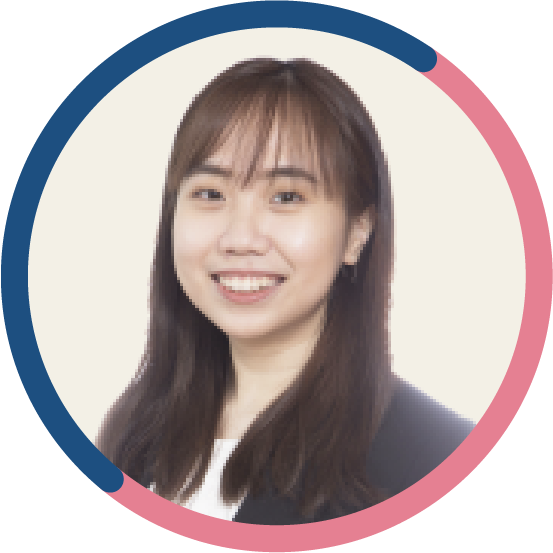 Ms Suk Yi
Bachelor of Chinese Studies from NTU. Committed to creating a fun and engaging learning environment for students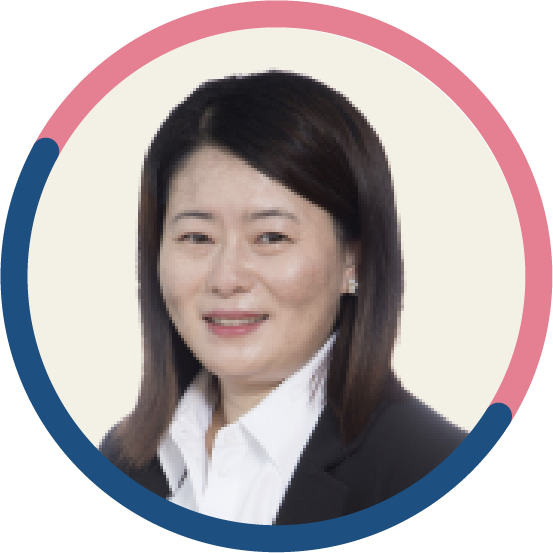 Ms Ying Hua
Master of Education at NIE with 17 years of teaching experience. Cultivates students' interest and confidence towards Chinese learning
Explore our full range of online programs and find the best fit for your child!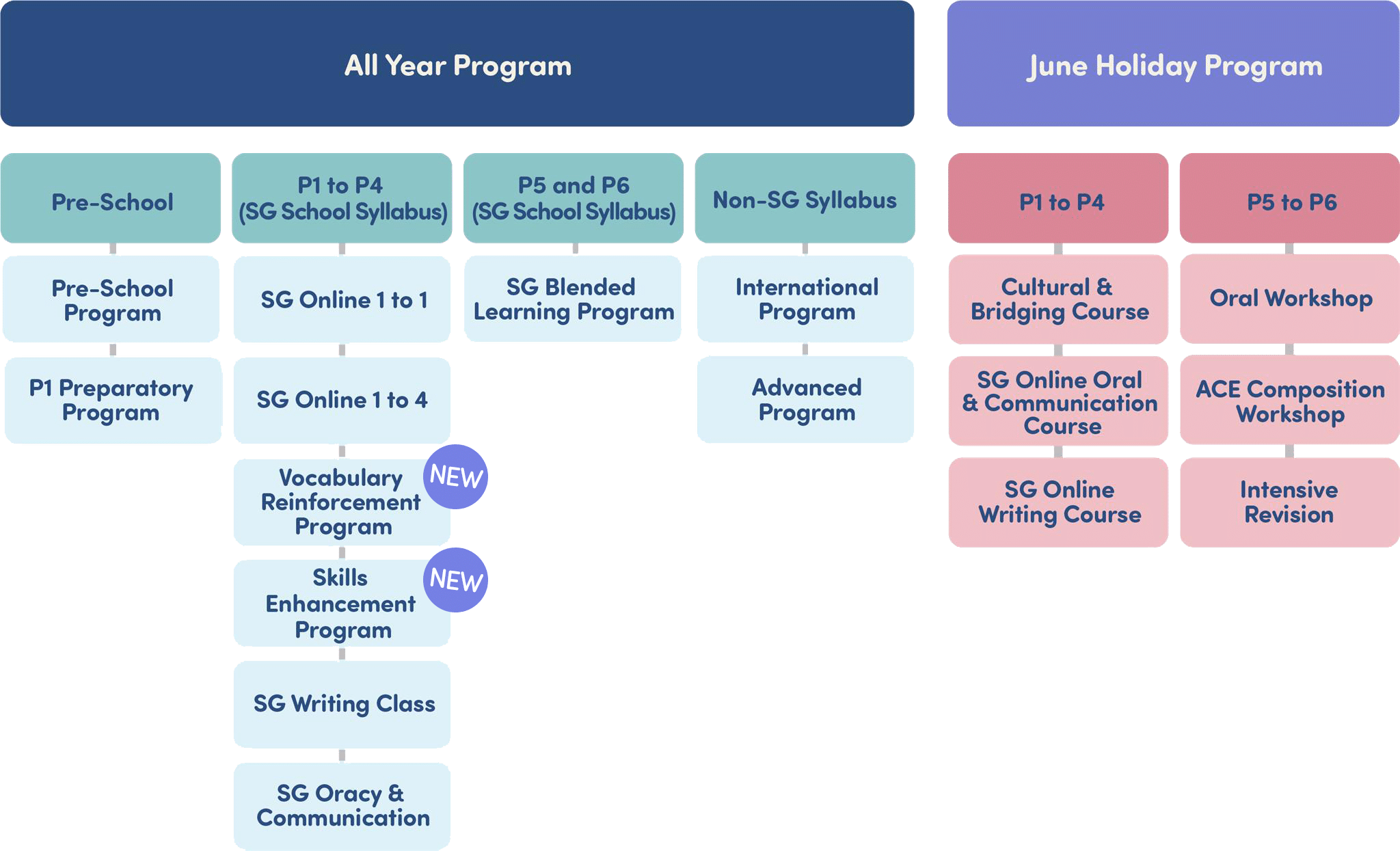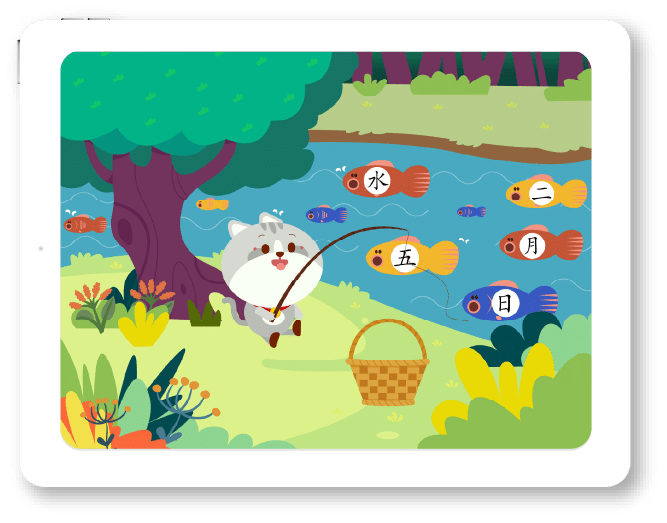 Pre-school Program

4-6
years old
Specially designed to use the prime time of children's growth to learn a new language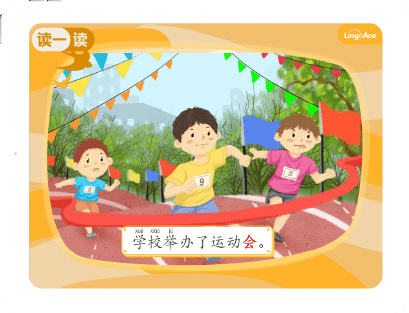 P1 Preparatory Program

6-7
years old
A preparatory course that covers 50% of Singapore Primary 1A Chinese textbook designed specifically for K1/K2 learners to provide them with a significant head start for their P1 Chinese lessons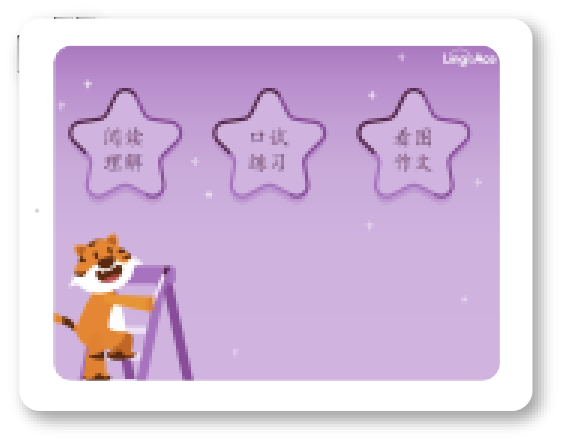 SG Online 1 to 1

55 mins
Highly engaging and authentic Chinese learning experience that provides language acquisition through digestible chunks & boost your child's confidence towards the language in a personal 1 to 1 setting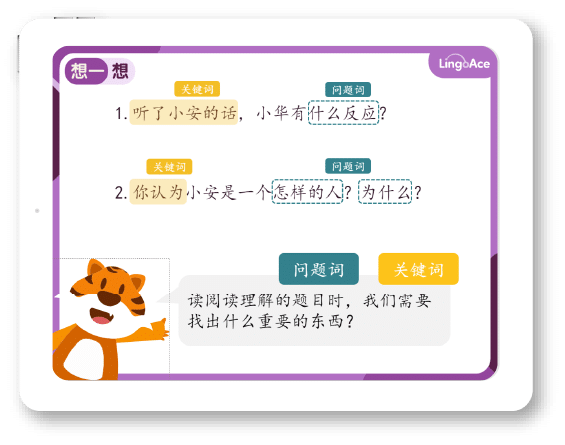 SG Online 1 to 4

55 mins
Similar to the SG Online 1 to 1, our 1 to 4 small class provides the same content, while fostering positive peer interactions as an added value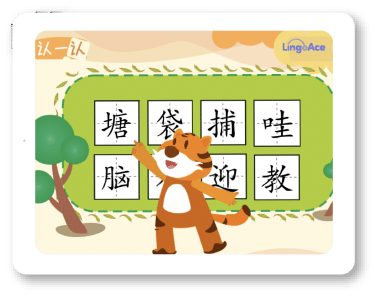 Vocabulary Reinforcement Program

55 mins
This program is designed to be a time efficient tuition for the learning of Chinese. Through engaging and digestible chunks of vocabulary learning, we aim to maximize the learners' time outside the classroom to pursue and explore their passions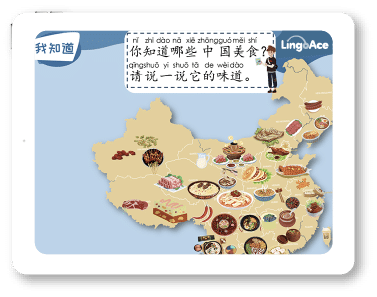 Skills Enhancement Program

55 mins
Focused and interactive hour of learning that reinforces the learners' language skills through live conversation and active discussion, while still keeping to the syllabus. Designed for learners with high Chinese proficiency to enhance their composition, comprehension oral, and listening skills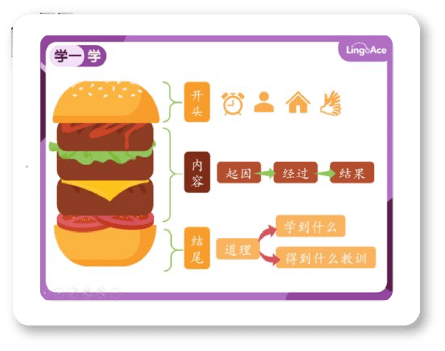 SG Writing Class

55 mins
Focused and time effective hour of learning that addresses an important part of our young learners' language skills. It is a targeted and advanced curriculum that stretches young learners' writing skills with a challenging syllabus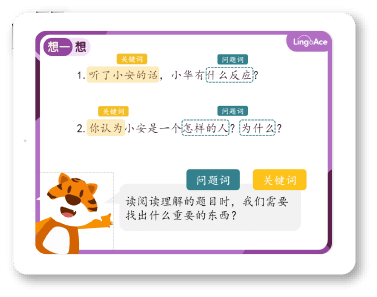 SG Oracy and Communication

55 mins
Focused & time effective hour of learning that targets learners with good proficiency in Chinese. This digestible chunk of learning reinforces oracy skills and improves their social and communication skills with the ultimate aim to ace their academic performance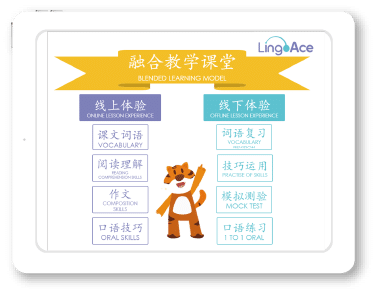 SG Blended Learning Program

90 mins
(1.5 hours Online + 1.5 hours Offline*)
Our program aims to enrich learning experiences and support academic performance. Targets to prepare Primary 5 and 6 young learners for examination excellence in their Primary School Leaving Examination (PSLE) through the honing of examination skills and application of techniques

*Please note that all classes would be conducted online until further notice.

Cultural & Bridging Course

55 mins
Immerse students in Chinese culture while revising and enhancing comprehension and composition skills. Provide a heads up on language structure and skills that will be taught in the second semester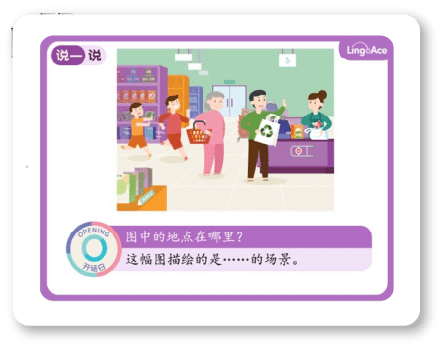 SG Online Writing Course

55 mins
Lower Primary: Enhance overall language skills and build a strong foundation in writing skills in preparation for examination demands from P3 onwards. Middle Primary: Master Middle Primary Composition format and excel in exams and prepare for P5 and P6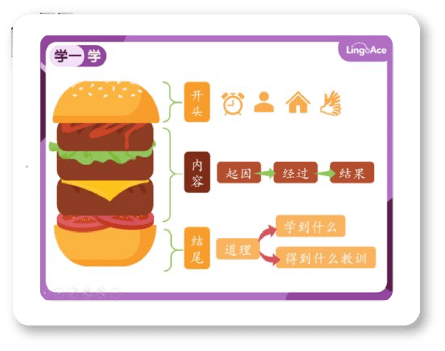 SG Online Oral & Communication Course

55 mins
Designed to effectively guide students through the Lower Primary and Middle Primary Oral format to meet exam needs while enhancing their communication skills and reading aloud skills to perform well in school assessments.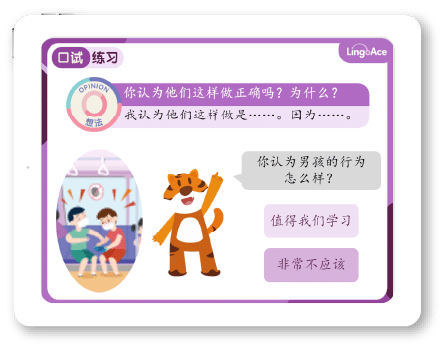 Oral Workshop

45 mins
One-day workshop designed to effective guide your child through Upper Primary Oral format. Skills to converse fluently on possible examination topics and question types will also be shared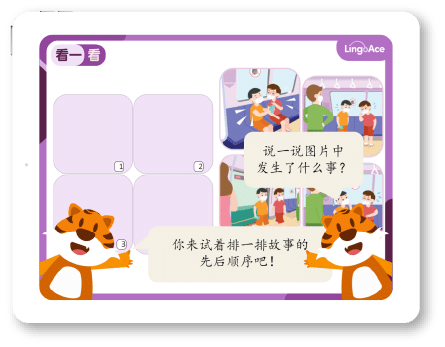 ACE Composition Workshop

2 hours
Intensive four-day workshop to enhance student's ability and skills to craft logical authentic and unique storyline that will help them ace their Paper one. Question analysis skills unique to LingoAce will also be taught during the workshop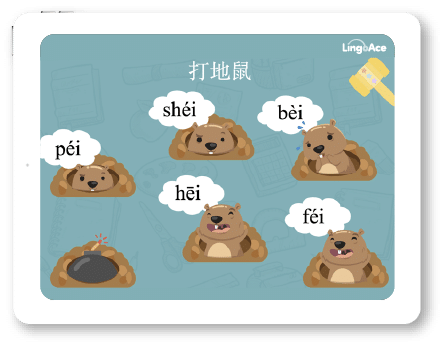 Intensive Revision

2 hours
Three-Day program designed to provide your child with a solid foundation in their critical examination components - composition and comprehension. Tips on how to excel in their Oral Examination based on the new PSLE Syllabus would also be covered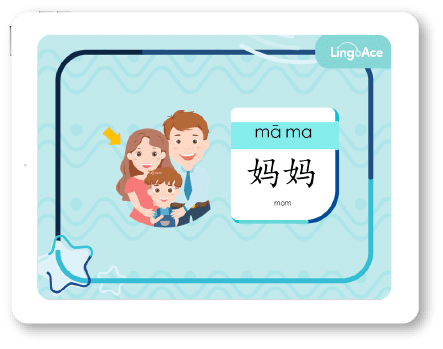 International Program

6-15
years old
Targeted towards learners who study Chinese as a second language. Cultivate and improve your child's basic Chinese listening and speaking skills and basic Chinese character learning to establish foundation for their future Chinese character learning and reading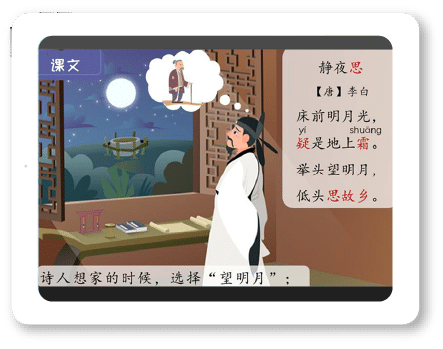 Advanced Program

6-15
years old
Adapted from the new Chinese curriculum standards set by the Ministry of Education of the People's Republic of China to meet the needs of parents who wants their child to receive Chinese curriculum education
Featured partners and sponsors
Contact Us
Operating Hours:
| | |
| --- | --- |
| Monday to Sunday (10AM - 930PM) Closed on Public Holidays | Email: enquiry@pplingo.com |
| General Enquiry: +65 6815 1111 | Customer Support (Whatsapp): +65 9178 7124 |

@LingoAce   

@lingoace_global