Find the most suitable program
Every learner has different proficiency and needs. That is why we offer different curriculums, program and classes to make Chinese learning engaging and effective.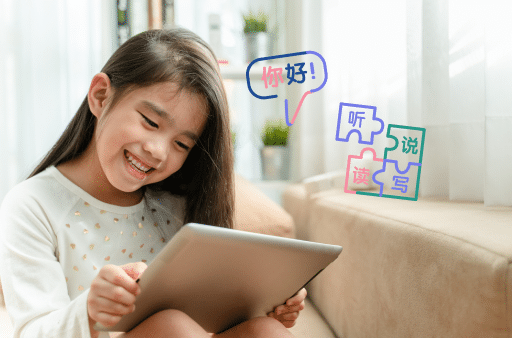 Enrich your child now! We know students have different abilities and needs. That is why we offer different ways to learn with LingoAce. Sign up now and try a trial class for free.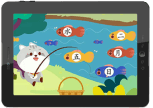 Preschool Program​

3-6
years old

25
mins
A program tailored for our early learners, to spark their interest in and love for Chinese language at a young age. ​ ​

This fun program is based on the 《 识字、写字教学基本字表》syllabus set by the People's Education Press which has physical, psychological and cognitive development considerations. ​ ​

The curriculum also references the United Kingdom's Early Years Foundation Stage (EYFS) standards and incorporates the Multiple Intelligences Theory to foster early language development.​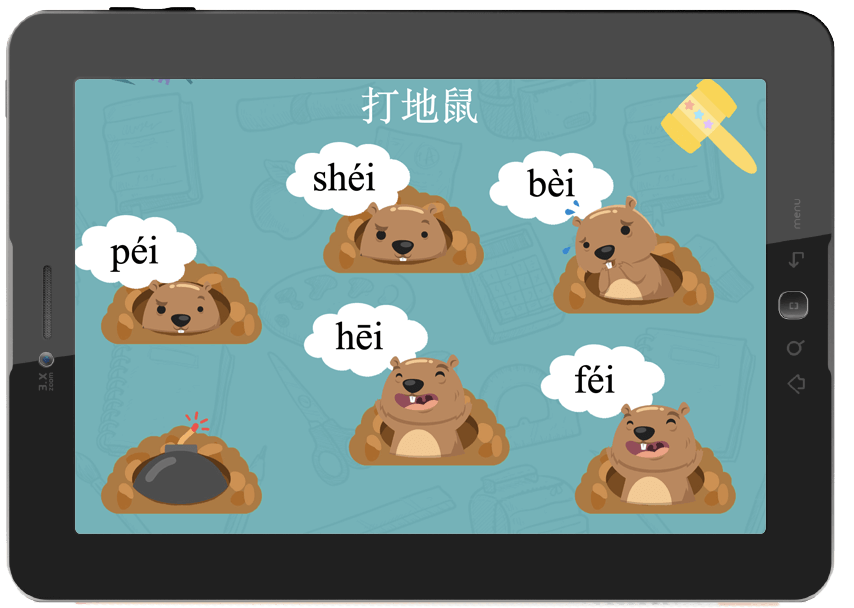 P1 Preparatory Program

6-7
years old

55
mins
A preparatory program that covers 50% of Singapore's Primary 1A Chinese textbook. Designed specifically for K1/K2 learners to provide them with a significant head start in their P1 Chinese lessons​ ​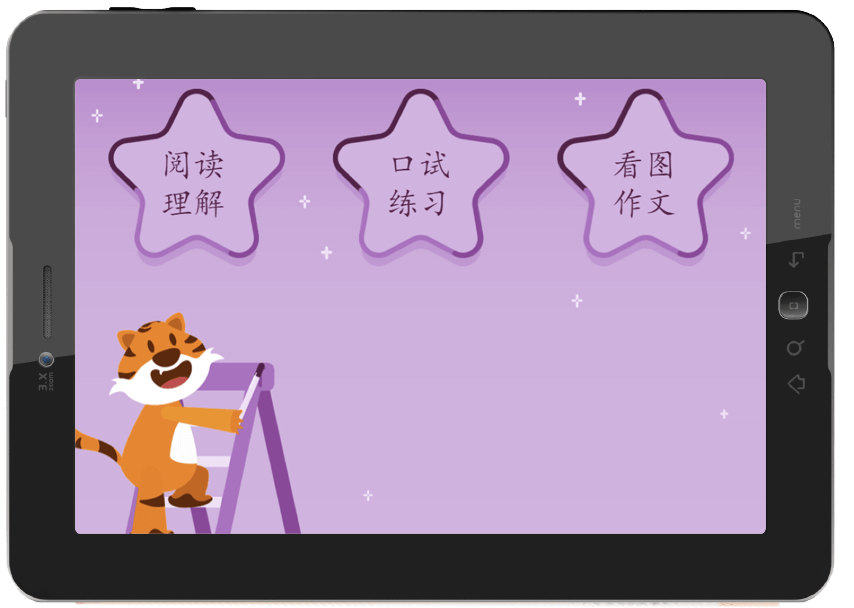 SG Online 1 to 1

6-10
years old

55
mins
Specially built for Primary 1 to 4 learners in Singapore, this program is both engaging and effective in helping them grow their interest in learning Chinese and achieve academic excellence. ​ ​

This program is aligned to the 《欢乐伙伴》 syllabus set by the Singapore Ministry of Education.​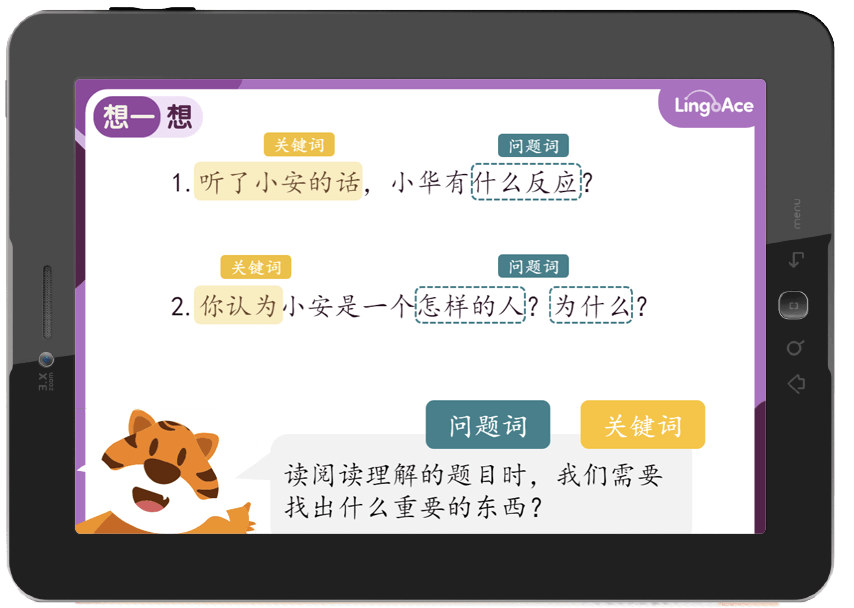 SG Online 1 to 4

6-10
years old

55
mins
Our 1 to 4 small group class for kids is designed to encourage dynamic language learning through interactions with others.​ ​ ​

Learners can expect to engage with similar content as the SG Online 1 to 1 program but in a small group setting where they can benefit from lively conversations in Chinese and make new friends. ​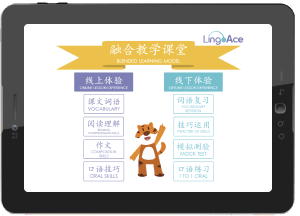 Singapore Blended Program​

11-12
years old

1.5hrs​
x 2
Created for Primary 5 and Primary 6 learners in mind, this blended program combines face-to-face tutoring with online learning. ​ ​​

An accelerated and immersive program, it also helps learners hone their exam-taking skills to excel in the PSLE. ​ ​

This program is aligned to the《欢乐伙伴》syllabus set by the Singapore Ministry of Education. ​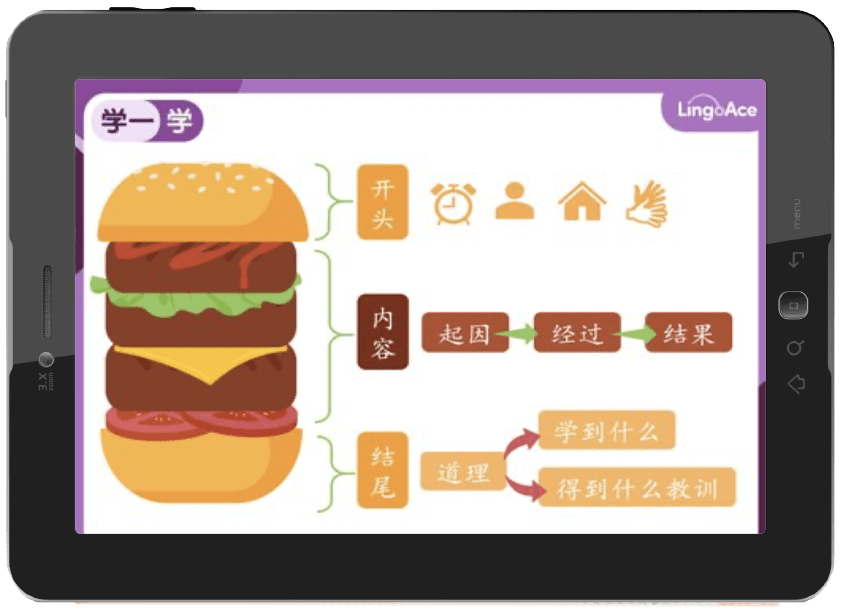 SG Writing Class

6-10
years old

55
mins
This is a targeted and advanced curriculum that stretches young learners' writing skills through a challenging syllabus. ​ ​

In this focused and time effective class, our teachers work closely with learners to encourage them to express themselves through the written word. ​ ​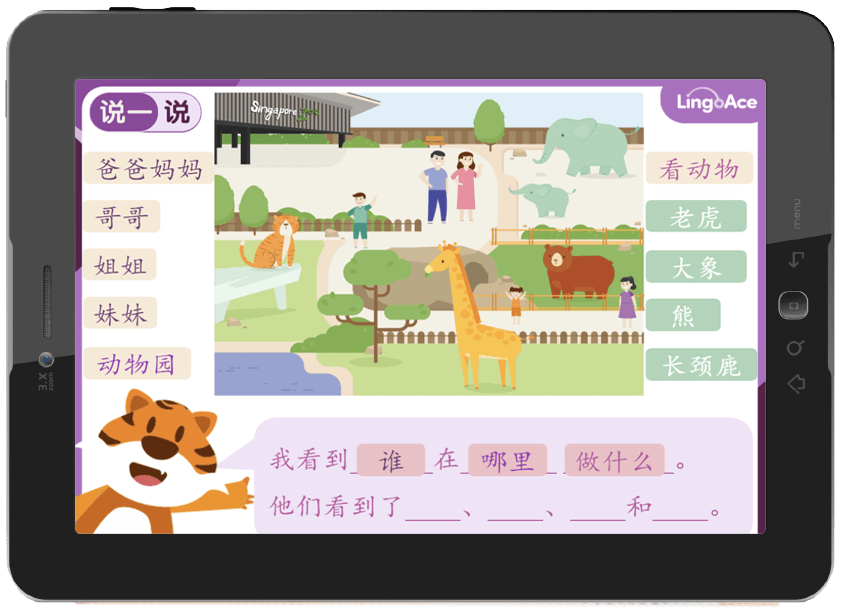 SG Oracy and Communication

6-10
years old

55
mins
Meant for learners who are already proficient and confident in speaking Chinese, this program helps them to rise to a new level of verbal fluency. ​ ​

Learners will be able to focus on their oracy skills and improve their social and communication skills, to achieve a difference in their academic performance. ​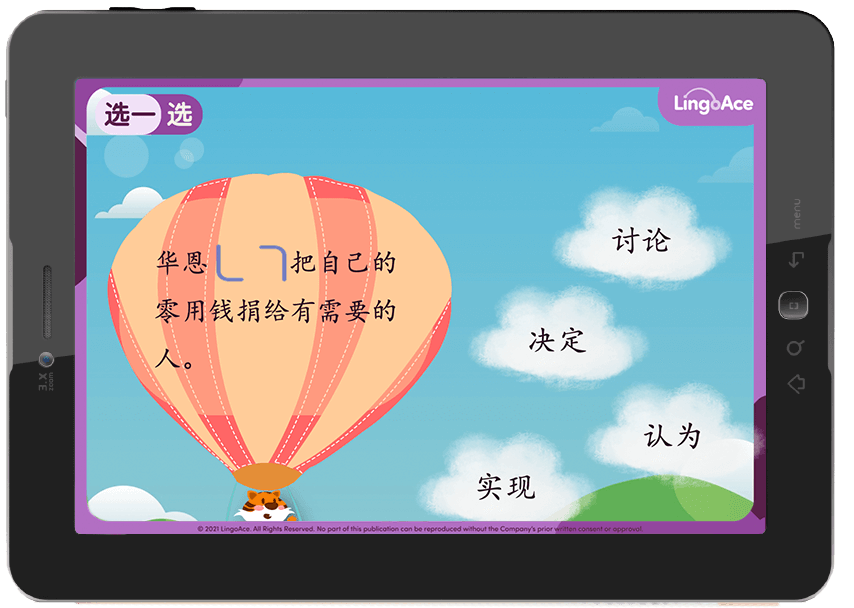 Vocabulary Reinforcement Program

6-15
years old

55
mins
Designed to be a time efficient class to strengthen a learner's command of Chinese vocabulary. ​ ​

Through engaging and digestible chunks of learning, learners' time outside the classroom to pursue and explore their passions. ​ ​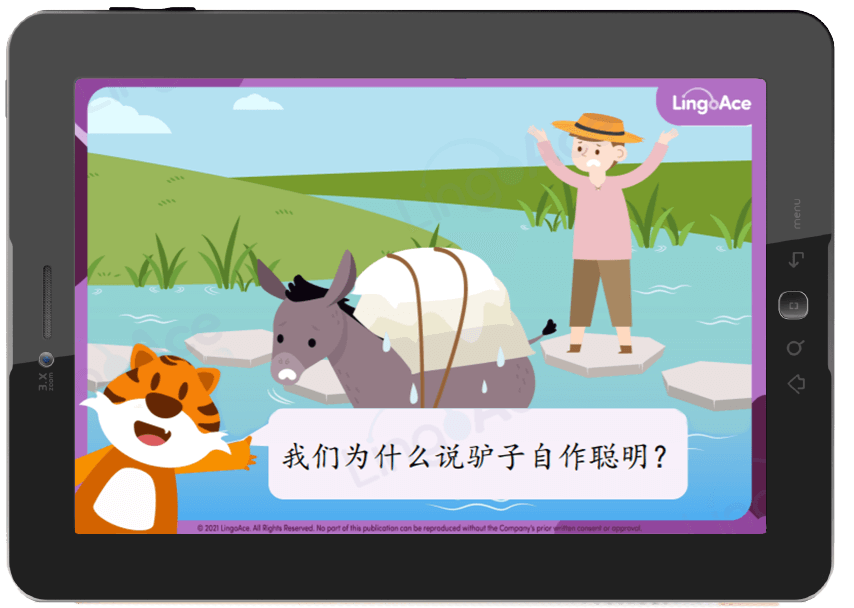 Skills Enhancement Program

6-10
years old

55
mins
Focused and interactive, this is a holistic and comprehensive learning program for learners with advanced Chinese language proficiency. ​ ​

Learners' composition, comprehension, oracy, and listening skills are reinforced through live conversation and active discussions, in line with the current syllabus.​ ​ ​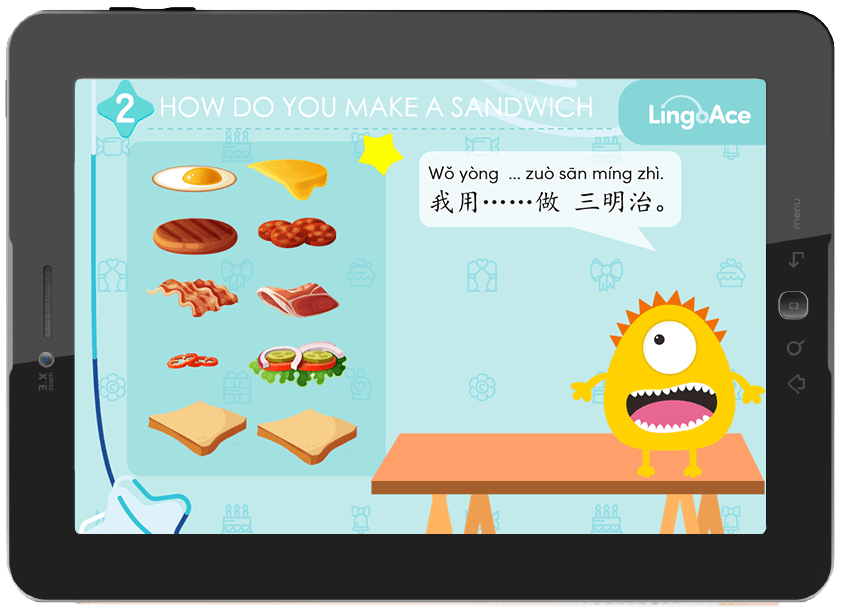 International Program

6-15
years old

55
mins
Suitable for learners who are starting to studying Chinese as a second language, this program is based on globally recognized learning materials. ​ ​​

Learners can expect to develop Chinese language communication skills and gain a basic understanding of Chinese culture. ​ ​

This program is aligned to the YCT and HSK exam syllabus. ​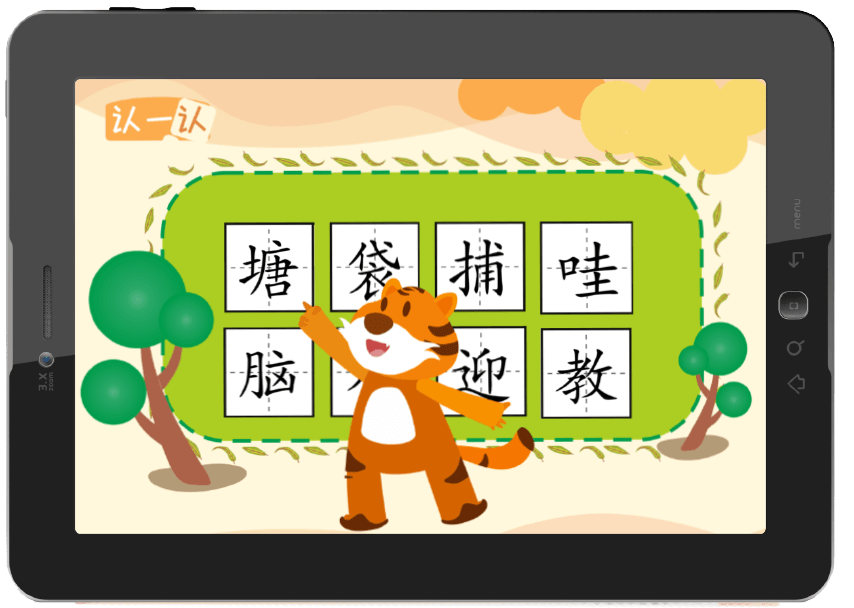 Advanced Program

5-15
years old

25/55
mins
Designed for learners with strong listening and speaking skills, this program focuses on advanced language application skills and fosters critical thinking, an appreciation of literature and cross-cultural understanding.​ ​

This program is also aligned to the 部编版 《语文》syllabus set by the China Ministry of Education.​
Singapore Online Program
Fully aligned and synchronized with Singapore's Ministry of Education syllabus 《欢乐伙伴》and pace, our program gears Primary 1 to Primary 4 young learners in towards the Primary Six Leaving Examination (PSLE) through bite-sized and engaging means.
These days, our young learners exposure to the Chinese language is typically limited to the few classroom hours where the teacher-student ratio of 1:40. Traditional Chinese enrichment are typically focussed on boring rote-learning or are held in large class sizes that cannot be tailored to engage our young learners.
Benchmarked to Chinese PSLE scoring requirements, our lessons accumulatively builds our learners' listening, speaking, reading and writing skills through tech-enhanced, visually-simulating and interactive learning. We appreciate the overwhelming nature of current enrichment offers and designed 55-min live classes, held twice a week, to increase our learners Chinese-learning frequency in the comforts of their homes. Our 1-to1 or 1-to-4 class and engaging illustrative content, make Chinese-learning more conducive and inviting.

Singapore Blended Program
Our Blended Learning programme complements Singapore's Ministry of Education syllabus and school learning. The programme targets to prepare Primary 5 and Primary 6 young learners for examination excellence in their Primary School Leaving Examination (PSLE) through honing of examination skills and application of techniques.
Our Blended Learning model allows our learners to learn via both online and offline platforms. Every week, our learners will have one 1.5hrs of online lesson and one 1.5hrs of offline lesson. Online lessons will be the 'learn' phase whereby our learners will learn examination skills and techniques. Offline lessons will be the 'Apply' and 'Relearn' phases whereby our young learners will apply the skills and techniques learnt during online lessons and teachers will reteach and reinforce the gaps that our learners have.
Our Blended Learning curriculum aims to enrich learning experiences and support academic performance. Our curriculum builds our learners' listening, speaking, reading and writing skills through skills-based modules. These modules facilitate deep learning and increase potential for our learners to level up and experience more successes in their learning.
Level 5 & 6 (Advanced) - Conversational oral communication, long form reading & writing
Progress through more difficult topics and train up comprehension level of common daily discourse.
Able to easily grasp key details when reading or listening to Chinese.
Independently understand the meaning and structure of more complex Chinese passages.
Describe specific topics or accurately write out opinions in complete sentences.

Pre-School Program
This course is specially designed to use the prime time of children's growth to learn a new language. Children aged 4-6 have their own unique needs at each stage. For example, children aged 4-5 have certain emotional needs. Children aged 5-6 are generally curious by nature, and they need tailor-made teaching styles. 
During the course of development, the curriculum is divided into stages according to the "3-6 Years Old Children's Learning and Development Guide". The "multiple intelligence" is fully implemented in the teaching. The entire curriculum is designed to respect children's development and cognitive laws. 
Our pre-school program offers undivided 1-1 private tutor attention for focused, live Chinese language teaching. With high learning frequency and a game-like atmosphere to increase your child's level of enjoyment and drive high level of learning motivation.

Advanced Program
Our syllabus is adapted from the new Chinese curriculum standards set by the Ministry of Education of the People's Republic of China, and we have designed and developed live-streaming classes that are synchronized with primary school Chinese lessons in China. Our lessons are designed to meet the needs of parents who want their children to receive Chinese curriculum education, it is suitable for students with strong listening and speaking skills to further improve their language knowledge and language literacy. This edition focuses on traditional Chinese culture and language application skills to help students understand complex texts, be able to discuss specific topics and be able to accurately write personal opinions.

Bilingual Program
Designed and developed specifically for Chinese bilingual learners with Chinese as the inherited language, comprehensively benchmarking the domestic and international authoritative K12 language and literature learning standards, combining the newly compiled primary school language new curriculum standards and CCSS ability requirements, and learning and accumulating systematic Chinese knowledge. Create and support, cultivate and establish language thinking ability as a way to comprehensively improve learners' comprehensive Chinese ability, reading ability and writing ability. Through the learning of Chinese knowledge and the cultivation of skills, train and improve the students' critical thinking skills, analytical and problem-solving skills, as well as their understanding and recognition of Chinese culture. 

International Program
The curriculum is designed for learners who study Chinese as a second language. The knowledge and skills are benchmarked against domestic and international authoritative foreign language learning syllabuses and standards. The New Chinese Test for Elementary and Secondary School Students (YCT), the American Society for the Teaching of Foreign Languages (ACTFL), and the Common European Language Reference Standard (CEFR). The main goal is to cultivate and improve learners' basic Chinese listening and speaking skills, daily communication skills, and comprehensive oral expression skills; add basic Chinese character learning content to establish a preliminary foundation for learners' future Chinese character learning and Chinese reading.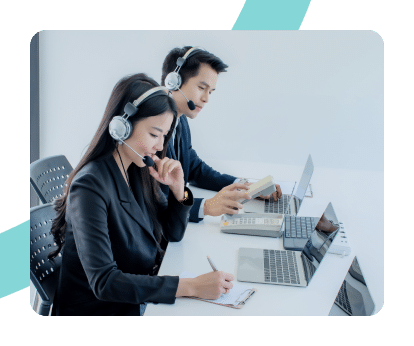 Unsure on which curriculum and level best suits your child?
We developed various curriculum and levels in order to best meet the unique learning goals and proficiencies of our young learners. Our Course Consultants are best equipped to recommend the most appropriate curriculum that suits your child's needs.
Book your free trial class now
Learning does not wait. Sign your child up for a trial class now and experience the LingoAce difference.