Referral Program
Did you know that over 53% of our learners join LingoAce through a referral? We are proud that LingoAce's reputation as a credible and effective Chinese learning platform helped grow our community of 100,000 satisfied learners globally.
By sharing their LingoAce learning story and academic success, our parents and learners inspire and motivate others in their journey to learn Chinese language. 
As the No. 1 Chinese learning platform for learners aged 4 to 15, we believe every learner could benefit from our curriculum, methodology, personalised Chinese programs and comprehensive learning support. We encourage you to join in inviting a learning buddy and let them experience the LingoAce programmes, nurture confidence and improve results today. 
As a referrer, you enjoy exclusive Referral Rewards (before 30 April 2021).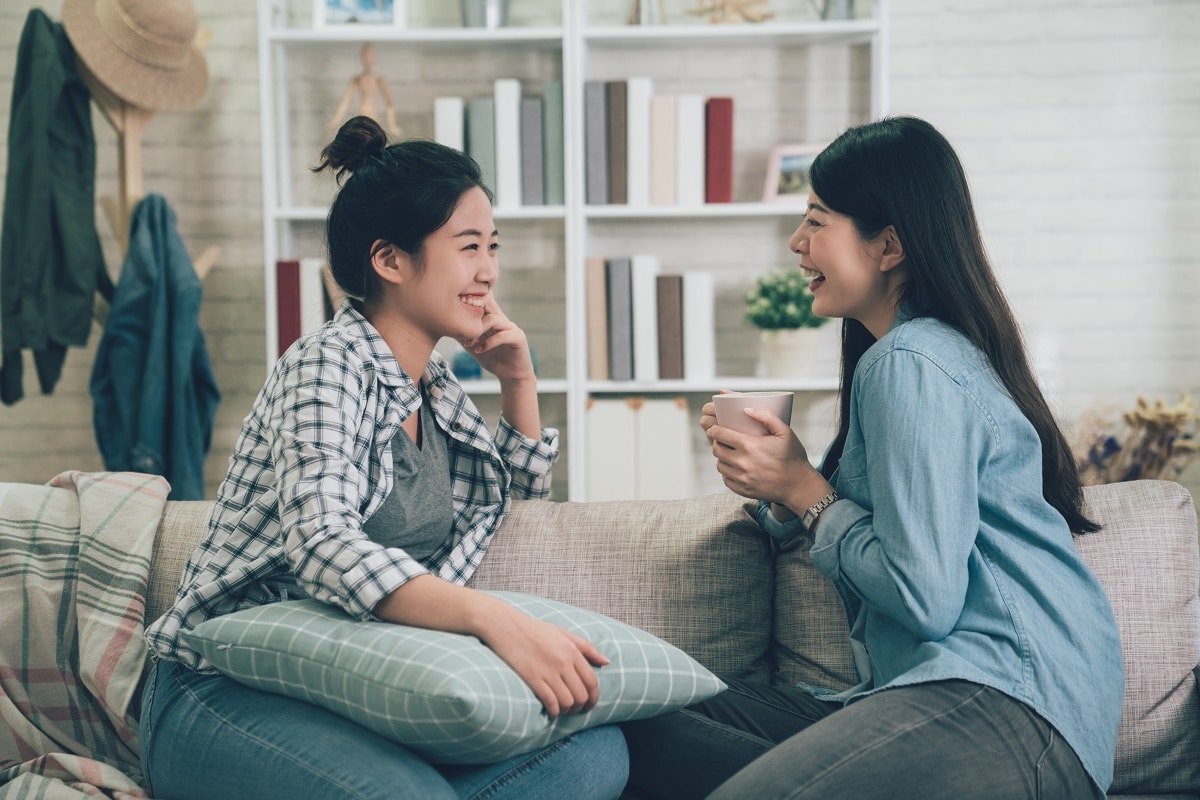 How it works
If it is good, share it. So share the goodness of LingoAce with friends who have not enjoyed the experience yet, and we'll reward you and your friends with free classes and more!
1. Invite a friend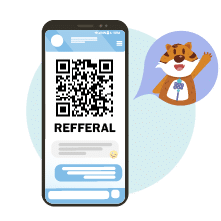 Send an invitation to your friend by sharing your customized link that can be found at your logged in page. Your friend will fill in a simple form for us to contact with them.
2. Your friend enrols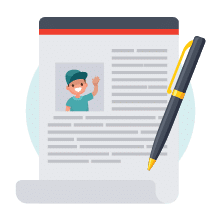 Once connected with our course consultants, they will provide a personalized journey for your friend. First by understanding their needs, going through trial before enrolling them into LingoAce. 
3. Get rewarded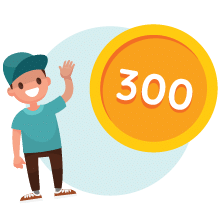 Once your friend is enrolled, they will get 300 ACEs points, while you will receive more! Refer to the latest campaign for details. Log in and start referring now.
Refer and receive up to 1800 ACEs points per referral from 1 March to 31 March 2021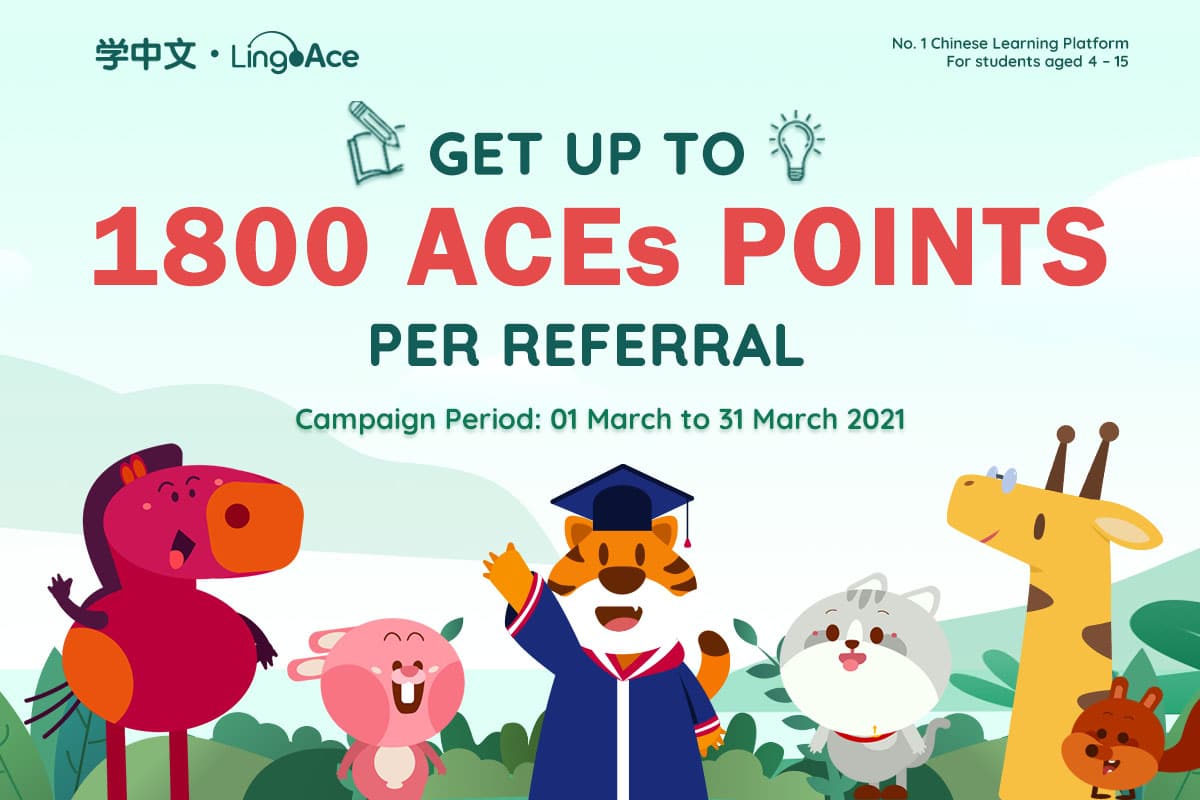 Start referring now!
We encourage you to join in inviting more parents to LingoAce who would benefit from our personalised Chinese programs. A Course Consultant will follow up with the parent directly and help guide them through the application process.
Terms and Conditions
This promotion is valid from 1 March 2021 to 31 March 2021, both dates inclusive.
Only available for 1 to 1, 1 to 4 classes and Pre-school program.
Not applicable for Blended program, short term classes and workshop.
LingoAce reserves the right to vary the terms and conditions of, or withdraw this promotion at any time without prior notice.
In case of any dispute, the decision of LingoAce shall be final.
All information is correct at the time of print.