LingoAce Service Terms and Conditions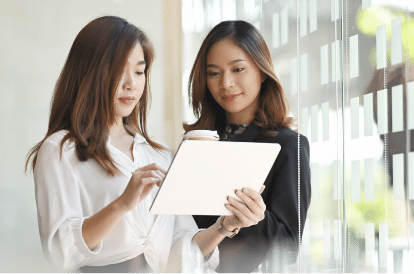 PPLingo Pte. Ltd.
111 Somerset Rd, #04-01 TripleOne Somerset, Singapore 238164
https://www.lingoace.com
UEN No. 201619956K
General
Our agreement with you is set forth in the Service Terms & Conditions set out below and in our Privacy Policy, which is available here (collectively, the "Terms and Conditions"). These Terms and Conditions apply to each and all of our services provided to you ("Services").
These Terms and Conditions may be amended by us from time to time, which will take effect from the date the amendments are posted on our homepage, https://www.lingoace.com/(our "Website"). It is your responsibility to be aware of such changes.
All references to "we", "us", "our" and "our company" are to PPLingo Pte. Ltd., LingoAce Academy, Inc., and our affiliated companies.
All references to "client" are to the person who agrees to the Terms and Conditions and all references to "student" and/or "user" are to the person whom the client designates to use the Services (including but not limited to the child of the client). All references to "you" and "your" are to the client, student and user.
IMPORTANT: These Terms and Conditions contain a binding arbitration provision and may affect your legal rights including your right to file a lawsuit in court and to have a jury hear your claim. Details about the binding arbitration process are set out below in the "Dispute Resolution" section here. Please read this section carefully.

Description of website and services
The Services we provide allow users to practice and learn the Chinese and/or English languages though our online website or our online platform, the App (as defined below). Users can use this website or App to register and schedule their classes. Classes are held offline or online, with the online classes being held in a virtual classroom, where both teacher and student will be able to see each other on the right side of the screen and a whiteboard will be on the left side of the screen.

Your Representations and Warranties
You, the client, represent and warrant to our company that you, and any and all students and/or users designated by you to use the Services, will comply with these Terms and Conditions.

You further represent and warrant that you are of legal age to form a binding contract (or, if you are a minor, that you have your parent's or legal guardian's permission to use the services and your parent or legal guardian has read and agreed to the Terms and Conditions on your behalf).

You further represent and warrant that your access and use of the Services will be in accordance with these Terms and Conditions and with all applicable laws, rules and regulations, including those regarding online conduct and acceptable content, and those regarding the transmission of data or information.

You further represent and warrant that you own or have the necessary rights to any material you submit via the Services (including without limitation to course contributor materials and activity materials) and that you grant us a license to use that material as set forth below.

By creating a LingoAce account with our company on our website or App, you further represent and warrant that the information you submit to our company is true and accurate.

You further represent and warrant that you will carefully safeguard your password, username, and account information, will not share your password or username with any third party, and will not allow any third party to access your LingoAce account for any purpose. If you believe that your password or account information has been compromised, you agree that you will immediately change your password.

Inappropriate Use
You undertake not to upload, display, or otherwise provide on or through the Services any content that:

is libellous, defamatory, abusive, threatening, harassing, hateful, harmful, invasive of another's privacy, vulgar, false, intentionally misleading, trade libellous, pornographic, obscene, patently offensive, promotes racial bigotry, hatred or physical harm of any kind against any group or individual or is otherwise offensive or otherwise violates any law or infringes upon the right of any third party (including copyright, trademark, privacy, publicity or other personal or proprietary rights);

contains any computer viruses, worms, or any software intended to damage or alter a computer system or data;

contains unsolicited or unauthorized advertising, promotional materials, junk mail, spam, or other forms of duplicative or unsolicited messages, whether commercial or otherwise;

interferes with, disrupts, or creates undue burden on our servers or networks or violates the regulations, policies or procedures of such networks; or

subject to our reasonable determination, would restrict or inhibit any other person from using the Services or which may expose our company or its users to any harm or liability of any kind.

You undertake not to use software or automated agents or scripts to produce multiple accounts on the Services, or to generate automated searches, requests, or queries to (or to strip, scrape, or mine data from) our Services (provided, however, that we conditionally grant to the operators of public search engines revocable permission to use spiders to copy materials from the Services for the sole purpose of, and solely to the extent necessary for, creating publicly available searchable indices of the materials, but not caches or archives of such materials, subject to the parameters set forth in our robots.txt file).

You undertake not to use our company to collect information about our teaching or testing processes and/or to develop strategies, guides and/or other teacher or testing preparation materials or similar teacher or testing services.

Indemnification of our company
You agree to defend, indemnify and hold our company and its directors, officers, employees, contractors, agents, suppliers, licensors, successors and assigns harmless from and against any and all losses, claims, causes of action, obligations, liabilities and damages whatsoever, including but not limited to attorneys' fees, arising out of or relating to your access or use of the Services, any false representation made to us (as part of these Terms and Conditions or otherwise), your breach of any of these Terms and Conditions, and/or any claim that any translation we provide to you is inaccurate, inappropriate or defective in any way whatsoever.

App License
Subject to these Terms and Conditions, we grant you a non-transferable, limited, revocable, and non-exclusive license to download, install, and use one copy of the applications developed by us (including, "LingoAce Teacher", "LingoAce Connect" and such other applications developed by us, collectively, the "App") on an interactive wireless device that you own or control. You may not derive or attempt to derive the source code of any portion of the App, permit any third party to derive or attempt to derive such source code, or reverse engineer, decompile, disassemble, or translate the App or any part thereof.

Our company and its licensors own and shall retain all intellectual property rights and other rights in and to the App, and any changes, modifications, or corrections thereto.

LingoAce Enrolment policy
The client agrees to fully disclose all information relevant to the student's enrolment in the programs offered by our company. If our company finds or reasonably suspects that the student information provided is falsified or is inaccurate, our company has the right to terminate the student from any class.

Our company reserves the right to transfer, suspend and/or terminate the student without prior notice or warning and with immediate effect from any or all classes in the event that the client and/or student breaches any provisions of the Terms and Conditions, or our company deems, in its sole discretion, that the client and/or student demonstrates behaviour that is detrimental to the welfare or safety of the teachers, employees of our company and/or other parents and students of our company, or prejudicial to the good order or the reputation of our company, or for any other reason that our company deems fit and proper in its absolute discretion. In the event that the student is terminated from our company pursuant to this clause, our company will not be under any obligation to return any deposit or fees paid to our company unless otherwise required by applicable law or specified elsewhere in the Terms and Conditions.

Lessons may be postponed to another day in the week in the event of public holiday, subject to change depending on local arrangements. All changes of time and lesson would be pre-notified to all client to make the necessary arrangements.

Conduct of Blended Learning Program in Singapore
Our company offers a blended learning program in Singapore that consist of two lessons per week comprising one online class and one offline class. The same online class is made available twice a week during the weekdays and students may attend either session. Clients and students are encouraged to plan their schedule ahead to attend either lesson as there will be no replacement lesson for the online lesson. In respect of the offline class, there will be one offline lesson each week that is scheduled weekly.

Our company reserves all rights to refuse entry to any offline class if a student is deemed to be unwell, or if we have reason to believe that the student has been in contact with and/or has been exposed to another student or person who is unwell, including without limitation, related to exposure to COVID-19. Students should not attend an offline class if they do not feel well or suspect that they may have been exposed to an individual who does not feel well. Students who miss an offline class due to illness or exposure will be able to make up such class as set forth below.

Replacement lessons
There will not be any replacement lessons for students who miss the online lessons.
Should the student miss the offline lesson as part of the blended learning program in Singapore there will be an online makeup class for the missed lesson subject to the following terms:

The makeup lesson will take place online.
The class will include all the students of the same level that missed the same offline lesson.
The makeup class may be taught by a different teacher from the one who taught the offline lesson.
The makeup lesson will only focus on the learning points of the lesson and the teacher may not be able to interact with all the students.
Clients must notify the learning advisor or our customer service team regarding the reason for the absence and specifying their intent to join the makeup lesson for the lesson to be scheduled.
There will only be one make up class made available at a date and time determined by our company. If the student is not able to attend this online makeup class, no further makeup class will be provided.

Our company may, in its discretion, give written notice to the client, and/or student prior to effecting or carrying out any changes in the date, timing and/or content of lessons.

Product Description, Promotional Offers, Pricing
Product Description and Pricing. We do not warrant that the descriptions and pricing of our Services published in our pricing and fee schedules are accurate, complete, current, or error-free. The descriptions, pricing and availability of Services may be subject to change, withdrawal, or discontinuance at our absolute discretion and without the need to assign a reason thereof. We reserve the right to reject or refund any purchases resulting from such inaccuracy, errors, or discrepancies, without any liability whatsoever. If a Service is not as described, your sole remedy is to discontinue using it and rely on the refund policy described below.
Offer Eligibility and Validity. From time to time, we may make promotional offers each of which may have specific eligibility requirements, validity periods and other terms which will be set out in the specific promotional offer. Our company reserves the right to change, withdraw and/or discontinue any such promotional offers at its absolute discretion.
Trial Lesson. We offer a trial lesson credit that will only be available to new clients after their sign up and onboarding processes are completed. The trial lesson credit is non-transferable, non-refundable and not available for any other form of conversion. We reserve the right to modify the terms related to trial lesson credits or to suspend or terminate the offering of trial lesson credits, with immediate effect upon notice, at any time in our sole discretion. Such suspension or termination shall not impact trial lesson credits previously awarded.
Lesson Expiry. From October 1, 2022, all new lessons purchased by you or provided to you by the company will have the following expiration dates:



Class Package

​

 

Expiration Date

​

 

4 classes

​

 

2 months

​

 

8 classes

​

 

3 months

​

 

24 classes

​

 

12 months

​

 

48 classes

​

 

18 months

​

 

60 classes

​

 

2 years

​

 

96 classes

​

 

2 years

​

 

120 classes

​

 

3 years

​

 

192 classes

​

 

5 years

​

 

Lessons that have been purchased by you or provided to you from April 1, 2022 but prior to October 1, 2022 will have an expiration date of 5 years for non-trial classes and 1 year for trial classes from the date of purchase/provision.

Lessons that have been purchased by you or provided to you prior to April 1, 2022 will not expire.

Ace Points Validity
We offer promotional lesson credits (called "Ace Points") to clients who participate in our promotional activities. All Ace Points awarded will be subjected to a one (1) year validity period from the day the Ace Points are granted. Starting April 1, your LingoAce account will reflect the "Points Available Period," which indicates the day on which your Ace Points will expire.

Paying for your Services
Pricing. The payment summary page or requested invoice will reflect the prices and charges based on our applicable price and fee schedule. Pricing is subject to change at our discretion and will be effective as of the next payment date that is no less than thirty (30) days after the date of notice of the pricing change.
Disputing Charges. If you wish to dispute any charges, you must do so in writing to your course consultant or learning advisor. Your course consultant is the individual who assisted you with the initial opening of your account and onboarding. Your learning advisor is the individual assigned to you for ongoing customer service after you have successfully onboarded with us. Such dispute must be received by us no later than three (3) months after the date of such disputed payment.
Payment Required. Your use of the Services is contingent on us receiving payment and we may suspend or terminate your access to the Services if we do not receive such payment.
Receipt. Upon payment, you may see a payment receipt on our LingoAce Mobile Application and LingoAce Online Portal. Our learning advisor can provide you a separate copy of receipt upon request.

Using our Services
Use of Equipment is Required. All our Services must be accessed via equipment as specified by us. Our course consultants will advise you on the equipment needed to connect to our Services. It is your responsibility to obtain the equipment as notified to you (which may be subject to change as improvements or modifications are made to our Services). We will not be liable to you for any loss or damage caused by the equipment.
Use of your Equipment. We are not responsible for your equipment working properly. You are responsible for maintaining any equipment that you own that is necessary to use the Services, including phones, computers and gateways. We are not responsible if you are not able to use the Services because your equipment does not work properly, is not compatible with the Services or does not meet the minimum specifications established by us. We will not be liable in any way for any loss or damage which is caused to your equipment.
Consuming Lessons. For packages with free or bonus lesson credits, paid lesson credits will be consumed first and the free and/or bonus lesson credits will only be consumed and/or activated after all paid lesson credits within the package have been consumed.
Attendance. Only registered students are allowed to attend the registered class at any time. Teachers provided through our Services are only responsible for the learning outcomes of our registered students in the registered class.
Our Reasonable Skill & Care. In supplying the Services, we will always aim to use reasonable skill and care, but we are not able to guarantee fault-free performance. Due to the nature of the Internet, we cannot guarantee specific levels of performance for the Services rendered or that they will be available at all times. We cannot guarantee certain transmission speeds due to factors outside of our company's control. You agree that you will tell us about any dissatisfaction in the Services, and we agree that our course consultants will aim to respond as promptly as possible.
Customer Service Monitoring. With the aim of always giving you the best possible service, we may monitor and/or record lessons and conversations that you have with our team. We will use these to improve the quality of our customer service and our lesson environment. You consent to such monitoring and/or recording for these purposes.

Termination
In the event we determine in our discretion that you are in breach of these Terms and Conditions, we reserve all rights to terminate your access and use of the Services immediately at any time, for any reason, and at such time you will have no further right to use the Services. Your account may also be terminated or suspended for failing to go through our email verification process. The provisions of these Terms and Conditions relating to the protection and enforcement of our company's proprietary rights, your representations and warranties, disclaimer of representations and warranties, release and indemnities, limitations of liability and types of damages, ownership of data and information, governing law and venue, and miscellaneous provisions shall survive any such termination.

Payment & refund policy
You may request a refund by following the instructions available through our course consultants or learning advisors. The refund policy in respect of any remaining lesson credits left in your account will be set out in the payment agreement and refund policy of the Services. Please note that our payment and refund policies vary depending on the program in which you are enrolled.
The payment agreement and refund policy of the Services will be provided to you on or prior to the payments for the Services by you. For complete details on our payment agreement and refund policy for different products, please visit the appropriate link below:


Global Programs, including:

Youth Chinese 1on1 (including, International Program, Discovery Program & Advanced Program)
Kids Chinese 1on1 (including, Preschool Program)
Advance Lite 25min
Foundation 1on1
English 1on1 & Small Group Classes  

South East Asia Programs, including:

LingoAce Payment Agreement – Singapore Blended Learning
Payment Policy
This document (the "Payment Policy") sets out the terms and conditions applicable, to the payment of fees for our LingoAce Blended Learning classes (the Services").
Unless otherwise specified in this Payment Policy, the terms used herein shall have the same meaning given to them in the Terms and Conditions ("Terms and Conditions") on https://www.lingoace.com/sg/terms/ (our "Website").
This payment policy may be amended by us from time to time and such amendments shall take effect from the date they posted on "payment agreement" or such other location on ("our Website"). It is your responsibility to be aware of such changes.
Singapore Payment Policy 
In consideration of our company providing the Services, the client shall pay the applicable fees, together with the applicable Goods & Services Tax ("GST") or any other tax that may be levied by the Government of Singapore from time to time.
Our course fees will be reviewed from time to time and may increase or decrease by such amount as we, in our sole discretion, deems fit.
New clients undertake to pay the applicable course fees prior to the commencement of classes. Students cannot commence classes unless the applicable course fees have been paid.
Clients may pay by any of the following online methods:

Major credit/debit cards (Visa / MasterCard / American Express / UnionPay)
Bank transfers
Instant payments (Paynow / Paylah)
Grabpay

Clients may also pay in our office by any of the following methods:

Major credit/debit cards
NETS
Instant payments (Paynow / Paylah)
No refund policy
Unless otherwise separately agreed between you and our company, all purchases of the services are final and there will be no refund (whether in whole or in part) of any course fees paid.
This no refund policy also applies to packages purchased via instalment plans.
新加坡支付政策 
作为我公司提供服务的代价,客户应支付适用的费用,以及适用的商品和服务税("GST")或新加坡政府可能不时征收的任何其他税收。
我们的课程费用将不时地进行审查,并可能在我们自行决定的情况下增加或减少。
新客户承诺在开课前支付相应的课程费用。除非学生已经支付了相应的课程费用,否则不能开始上课。
客户可以通过以下任何一种在线方式支付。

主要的信用卡/借记卡(Visa / MasterCard / American Express / UnionPay)。
银行转账
即时支付(Paynow / Paylah)。
Grabpay

客户也可以在我们的办公室通过以下任何一种方法付款。

主要的信用卡/借记卡
网通社
即时支付(Paynow / Paylah)。
没有退款政策 
除非你和我们公司之间另有约定,否则所有购买的服务都是最终的,所支付的任何课程费用都不会退还(无论是全部还是部分)。
这一不退款政策也适用于通过分期付款计划购买的套餐。

LingoAce lesson credit transfer policy
Lesson credits are non-transferable. When purchasing lesson credits, you shall designate a particular student for their use and these class credits cannot be shared or transferred among students.

Disclaimer to Representation or Warranties
The Services, including all images, audio files and other content provided and/or used during provisions of the Services, and any other information, property, and rights granted or provided to you by our company are provided to you "As Is" and on an "As Available" basis. Our company and its suppliers make no representations or warranties of any kind, either express or implied, with respect to the Services. All representations and warranties, including warranties of merchantability, fitness for a particular purpose, accuracy, quiet enjoyment, or non-infringement are expressly disclaimed. Without limiting the generality of the foregoing our company does not make any representation or warranty of any kind in relation to accuracy, service availability, completeness, informational content, virus- or error-free operation, results to be obtained from use. If applicable law requires any such warranties, such warranties are limited to ninety (90) days from the date in which you create an account for the first time. Not all jurisdictions allow for the disclaimer of all such warranties or allow a limitation on how long such warranties may last, so these disclaimers may not apply to you.
Access and use of the system may be unavailable during periods of peak demand, system upgrades, malfunctions and/or scheduled or unscheduled maintenance and/or for any other reasons.

Limitation of types of damages/limitations of liability
In no event will our company be liable to you and/or any third party claiming through you (whether the claim is based on contract, tort, strict liability or any other basis) for indirect, incidental, special, consequential and/or exemplary damages arising out of or relating to the access or use of, or the inability to access or use, the services or any portion thereof, including but not limited to the loss of the services, inaccurate results, loss of profits, business interruption, or damage stemming from loss or corruption of data or data being rendered inaccurate, the cost of recovering any data the cost of substitute service or claims by third parties for any damage to computers, software, modems, telephones or other property.
In the event that, with exception to paragraph 45 above, we agree to pay damages, our company's liability is limited to the amount paid, by you to our company for the Services in the 6 months prior to the event resulting in the agreement on our part to pay damages (if any). This is an aggregate limit and the existence of more than one claim hereunder will not increase this limit.

Proprietary Rights in Service Content and Activity Materials
All content made available through the Services, including designs, text, graphics, images, information, software, audio and other files, and their selection and arrangement (the "Service Content"), are the proprietary property of our company and/or its licensors.
No Service Content may be modified, copied, distributed, framed, reproduced, republished, downloaded, scraped, displayed, posted, transmitted, or sold in any form or by any means, in whole or in part, other than as expressly permitted in these Terms and Conditions. You may not use any data mining, robots, scraping or similar data gathering or extraction methods to obtain Service Content.
As between you and our company, all data, information and materials generated from your access and use of the educational activities made available on or through the Services, including user-generated content (collectively, the "Activity Materials"), shall be exclusively owned by our company, and you shall not have any right to use such Activity Materials except as expressly authorized by these Terms and Conditions or provided under applicable law. By using the Services, you hereby irrevocably assign to our company any and all rights, title and interest, including any intellectual property rights or proprietary rights, in the Activity Materials. All rights of our company or its licensors that are not expressly granted in these Terms and Conditions are reserved to our company and its licensors.

Privacy
Use of the Services is governed by our Privacy Policy, as may be updated by us at any time in our discretion. By using the Services, you agree that you have read and consent to the terms of the Privacy Policy. You understand that our Privacy Policy may change and you are responsible for checking for such updates.

Language
This agreement was originally written in English. To the extent any translated version of this agreement conflicts or appears to conflict with the English version, the English version shall prevail.

Mobile Application
You acknowledge and agree that the availability of the LingoAce Connect mobile application is dependent on the third party from whom you received the App license, e.g., the Apple App Store or Google Play ("App Store"). You acknowledge that this Agreement is between you and our company and not with the App Store. Our company, not the App Store, is solely responsible for the Services, including the App, the content thereof, maintenance, support services, and warranty therefor, and addressing any claims relating thereto (e.g., product liability, legal compliance or intellectual property infringement). You also agree to pay all fees (if any) charged by the App Store in connection with the Services, including the App. You agree to comply with, and your license to use the App is conditioned upon your compliance with, all applicable third-party terms of agreement (e.g., the App Store's terms and policies) when using the Services, including the App. You acknowledge that the App Store (and its subsidiaries) are third-party beneficiaries of this Agreement and will have the right to enforce the terms of these Terms and Conditions.

Dispute Resolution
For users located within Singapore: Any dispute arising out of or in connection with these Terms and Conditions (including the Privacy Policy), including any question regarding its existence, validity or termination, shall be referred to and finally resolved by arbitration in Singapore in accordance with the Arbitration Rules of the Singapore International Arbitration Centre ("SIAC Rules") for the time being in force, which rules are deemed to be incorporated by reference in this clause. The Tribunal shall consist of one arbitrator. The language of the arbitration shall be English.
For users located within the United States: Please read this Arbitration Agreement carefully. It is part of your contract with our company and affects your rights. It contains procedures for MANDATORY BINDING ARBITRATION AND A CLASS ACTION WAIVER.

Applicability of Arbitration Agreement. All claims and disputes (excluding claims for injunctive or other equitable relief as set forth below) in connection with the Terms and Conditions or the use of any product or service provided by our company (including the Services) that cannot be resolved informally or in small claims court shall be resolved by binding arbitration on an individual basis under the terms of this Arbitration Agreement. Unless otherwise agreed to, all arbitration proceedings shall be held in English. This Arbitration Agreement applies to you and our company, and to any subsidiaries, affiliates, agents, employees, predecessors in interest, successors, and assigns, as well as all authorized or unauthorized users or beneficiaries of services or goods provided under the Terms.
Notice Requirement and Informal Dispute Resolution. Before either party may seek arbitration, the party must first send to the other party a written Notice of Dispute ("Notice") describing the nature and basis of the claim or dispute, and the requested relief. A Notice to us should be sent to: Notice@pplingo.com. After the Notice is received, you and our company may attempt to resolve the claim or dispute informally. If you and we do not resolve the claim or dispute within thirty (30) days after the Notice is received, either party may begin an arbitration proceeding. The amount of any settlement offer made by any party may not be disclosed to the arbitrator until after the arbitrator has determined the amount of the award, if any, to which either party is entitled.
Arbitration Rules. Arbitration shall be initiated through the American Arbitration Association ("AAA"), an established alternative dispute resolution provider ("ADR Provider") that offers arbitration as set forth in this section. If AAA is not available to arbitrate, the parties shall agree to select an alternative ADR Provider. The rules of the ADR Provider shall govern all aspects of the arbitration, including but not limited to the method of initiating and/or demanding arbitration, except to the extent such rules are in conflict with the Terms. The AAA Consumer Arbitration Rules ("Arbitration Rules") governing the arbitration are available online at www.adr.org or by calling the AAA at 1-800-778-7879. The arbitration shall be conducted by a single, neutral arbitrator. Any claims or disputes where the total amount of the award sought is less than Ten Thousand U.S. Dollars (US $10,000.00) may be resolved through binding non-appearance-based arbitration, at the option of the party seeking relief. For claims or disputes where the total amount of the award sought is Ten Thousand U.S. Dollars (US $10,000.00) or more, the right to a hearing will be determined by the Arbitration Rules. Any hearing will be held in a location within 100 miles of your residence, unless you reside outside of the United States, and unless the parties agree otherwise. If you reside outside of the U.S., the arbitrator shall give the parties reasonable notice of the date, time and place of any oral hearings. Any judgment on the award rendered by the arbitrator may be entered in any court of competent jurisdiction. If the arbitrator grants you an award that is greater than the last settlement offer that we made to you prior to the initiation of arbitration, we will pay you the greater of the award or $2,500.00. Each party shall bear its own costs (including attorney's fees) and disbursements arising out of the arbitration and shall pay an equal share of the fees and costs of the ADR Provider.
Additional Rules for Non-Appearance Based Arbitration. If non-appearance based arbitration is elected, the arbitration shall be conducted by telephone, online and/or based solely on written submissions; the specific manner shall be chosen by the party initiating the arbitration. The arbitration shall not involve any personal appearance by the parties or witnesses unless otherwise agreed by the parties.
Time Limits. If you or our company pursues arbitration, the arbitration action must be initiated and/or demanded within the statute of limitations (i.e., the legal deadline for filing a claim) and within any deadline imposed under the AAA Rules for the pertinent claim.
Authority of Arbitrator. If arbitration is initiated, the arbitrator will decide the rights and liabilities, if any, of you and our company, and the dispute will not be consolidated with any other matters or joined with any other cases or parties. The arbitrator shall have the authority to grant motions dispositive of all or part of any claim. The arbitrator shall have the authority to award monetary damages, and to grant any non-monetary remedy or relief available to an individual under applicable law, the AAA Rules, and the Terms. The arbitrator shall issue a written award and statement of decision describing the essential findings and conclusions on which the award is based, including the calculation of any damages awarded. The arbitrator has the same authority to award relief on an individual basis that a judge in a court of law would have. The award of the arbitrator is final and binding upon you and us.
Waiver of Jury Trial. THE PARTIES HEREBY WAIVE THEIR CONSTITUTIONAL AND STATUTORY RIGHTS TO GO TO COURT AND HAVE A TRIAL IN FRONT OF A JUDGE OR A JURY, instead electing that all claims and disputes shall be resolved by arbitration under this Arbitration Agreement. Arbitration procedures are typically more limited, more efficient and less costly than rules applicable in a court and are subject to very limited review by a court. In the event any litigation should arise between you and our company in any state or federal court in a suit to vacate or enforce an arbitration award or otherwise, YOU AND OUR COMPANY WAIVE ALL RIGHTS TO A JURY TRIAL, instead electing that the dispute be resolved by a judge.
Waiver of Class or Consolidated Actions. ALL CLAIMS AND DISPUTES WITHIN THE SCOPE OF THIS ARBITRATION AGREEMENT MUST BE ARBITRATED OR LITIGATED ON AN INDIVIDUAL BASIS AND NOT ON A CLASS BASIS, AND CLAIMS OF MORE THAN ONE CUSTOMER OR USER CANNOT BE ARBITRATED OR LITIGATED JOINTLY OR CONSOLIDATED WITH THOSE OF ANY OTHER CUSTOMER OR CLIENT.
Confidentiality. All aspects of the arbitration proceeding, including but not limited to the award of the arbitrator and compliance therewith, shall be strictly confidential. The parties agree to maintain confidentiality unless otherwise required by law. This paragraph shall not prevent a party from submitting to a court of law any information necessary to enforce this Agreement, to enforce an arbitration award, or to seek injunctive or equitable relief.
Severability. If any part or parts of this Arbitration Agreement are found under the law to be invalid or unenforceable by a court of competent jurisdiction, then such specific part or parts shall be of no force and effect and shall be severed and the remainder of the Agreement shall continue in full force and effect.
Right to Waive. Any or all of the rights and limitations set forth in this Arbitration Agreement may be waived by the party against whom the claim is asserted. Such waiver shall not waive or affect any other portion of this Arbitration Agreement.
Survival of Agreement. This Arbitration Agreement will survive the termination of your relationship with our company.
Small Claims Court. Notwithstanding the foregoing, either you or our company may bring an individual action in small claims court.
Emergency Equitable Relief. Notwithstanding the foregoing, either party may seek emergency equitable relief before a state or federal court in order to maintain the status quo pending arbitration. A request for interim measures shall not be deemed a waiver of any other rights or obligations under this Arbitration Agreement.
Claims Not Subject to Arbitration. Notwithstanding the foregoing, claims of defamation, violation of the Computer Fraud and Abuse Act, and infringement or misappropriation of the other party's patent, copyright, trademark or trade secrets shall not be subject to this Arbitration Agreement.
Courts. In any circumstances where the foregoing Arbitration Agreement permits the parties to litigate in court, the parties hereby agree to submit to the personal jurisdiction of the courts located within California for such purpose

Miscellaneous
These Terms and Conditions (including the Privacy Policy) constitute the entire agreement between our company and you concerning the subject matter hereof.
Unless expressly provided to the contrary in these Terms and Conditions (including the Privacy Policy), save for the student or user, a person who is not a party has no right under the Contracts (Rights of Third Parties) Act to enforce or to enjoy the benefit of any term of these Terms and Conditions (including the Privacy Policy).
In the event that any of the Terms and Conditions are held by a court or other tribunal of competent jurisdiction to be unenforceable, such provisions shall be limited, revised, or eliminated to the minimum extent necessary so that these Terms and Conditions shall otherwise remain in full force and effect. If any term is found unenforceable in one jurisdiction, it shall have no impact on enforceability of that term in any other applicable jurisdiction.
Failure to enforce any term in any particular instance shall not constitute a waiver of enforcement of that term in another instance. A waiver by our company or you of any provision of these Terms and Conditions or any breach thereof, in any one instance, will not waive such term or condition or any subsequent breach thereof.
We may assign our rights or obligations under these Terms and Conditions without condition or consent for you. These Terms and Conditions will be binding upon and will inure to the benefit of our company and you, and our company's and your respective successors and permitted assigns.
The Services may be subject to U.S. export control laws and may be subject to export or import regulations in other countries. You agree not to export, reexport, or transfer, directly or indirectly, any U.S. technical data acquired from our company, or any products utilizing such data, in violation of the United States export laws or regulations.
Copyright © 2022 PPLingo Pte. Ltd. All rights reserved. All trademarks, logos and service marks ("Marks") displayed on the Site are our property or the property of other third parties. You are not permitted to use these Marks without our prior written consent or the consent of such third party which may own the Marks.
Last revised on September 29, 2022.
By creating an account and/or using our Services, you agree to these Terms and Condition.