Service Terms and Conditions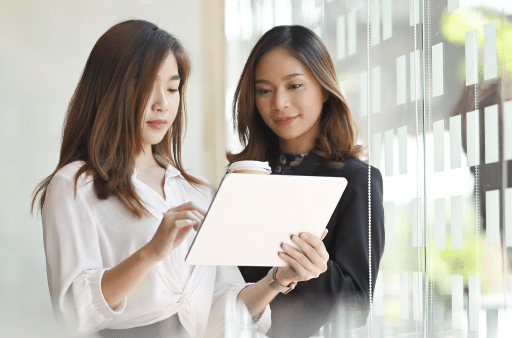 General
1. Our agreement with you is set forth in the Service Terms & Conditions and Privacy Policy set out below (collectively, the "Terms and Conditions"), which apply to each and all of our services provided to you ("Services").
2. These Terms and Conditions may be amended by us from time to time, which will take effect from the date the amendments are posted on https:www.lingoace.com (our "Website"). It is your responsibility to be aware of such changes.
All references to "we", "us", "our" and "our company" are to PPLingo Pte. Ltd., LingoAce Academy, Inc. and our affiliated companies.
All references to "client" are to the person who signs the Terms and Conditions and Privacy Policy and all references to "student" and/or "user" are to the person whom the client designates to use the Services (including but not limited to the child of the client). All references to "you" and "your" are to the client, student and user.

Description of website and services
3. The Services we provide allow users to learn and/or practice the Chinese language though our online platform with our teachers. Users can register and schedule their classes through our online platform, the App (as defined below). Lessons are held offline and/or online, with the online classes being held in a virtual classroom, where both teacher and student will be able to see each other on the right side of the screen and the whiteboard will be on the left side of the screen.

Your Representations and Warranties
4. The client represents and warrants to our company that he/she will procure that any and all students and/or users designated by him/her to use the Services will comply with the Terms and Conditions.
5. You represent and warrant to our company that your access and use of the Services will be in accordance with these Terms and Conditions and with all applicable laws, rules and regulations of Singapore and any other relevant jurisdiction, including those regarding online conduct or acceptable content, and those regarding the transmission of data or information exported from Singapore and/or the jurisdiction in which you reside.
6. You further represent and warrant that you have created and/or own any material you submit via the Service (including but not limited to course contributor materials and activity materials) and that you automatically grant us a license to use that material and/or the right to assign that material to us as set forth below.
7. By registering a LingoAce account with our company on our Website, you further represent and warrant that the identification materials you submit to our company are true and accurate representations of legal identification documents, issued to you by a government entity in accordance with local laws.
8. You further represent and warrant that you will carefully safeguard your password, username, and account information, will not share your password or username with any third party, and will not allow any third party to access your LingoAce account for any purpose.

Inappropriate Use
9. You undertake not to upload, display or otherwise provide on or through the Services any content that:
(a) is libellous, defamatory, abusive, threatening, harassing, hateful, harmful, invasive of another's privacy, vulgar, false, intentionally misleading, trade libellous, pornographic, obscene, patently offensive, promotes racial bigotry, hatred or physical harm of any kind against any group or individual or is otherwise offensive or otherwise violates any law or infringes upon the right of any third party (including copyright, trademark, privacy, publicity or other personal or proprietary rights);
(b) contains any computer viruses, worms, or any software intended to damage or alter a computer system or data;
(c) contains unsolicited or unauthorized advertising, promotional materials, junk mail, spam, or other forms of duplicative or unsolicited messages, whether commercial or otherwise;
(d) interferes with, disrupts, or creates undue burden on our servers or networks or violates the regulations, policies or procedures of such networks; or
(e) subject to our reasonable determination, would restrict or inhibit any other person from using the Services or which may expose our company or its users to any harm or liability of any kind.
10. You undertake not to use our company to collect information about our testing process and/or to develop strategy, guides and/or other testing preparation material and/or a similar testing services.

Indemnification of our company
11. You agree to defend, indemnify and hold our company and its directors, officers, employees, contractors, agents, suppliers, licensors, successors and assigns harmless from and against any and all losses, claims, causes of action, obligations, liabilities and damages whatsoever, including but not limited to attorneys' fees, arising out of or relating to your access or use of the Services, any false representation made to us (as part of these Terms and Conditions or otherwise), your breach of any of these Terms and Conditions, and/or any claim that any translation we provide to you is inaccurate, inappropriate or defective in any way whatsoever.

App License
12. Subject to these Terms and Conditions, we grant you a non-transferable and non-exclusive license to download, install, and use only one copy of the application developed by us (including, "LingoAce Teacher", "LingoAce Connect" and such other applications developed by us, collectively, the "App") on an interactive wireless device that you own or control. You may not derive or attempt to derive the source code of any portion of the App, permit any third party to derive or attempt to derive such source code, or reverse engineer, decompile, disassemble, or translate the App or any part thereof.
13. Our company and its licensors own and shall retain all intellectual property rights and other rights in and to the App, and any changes, modifications, or corrections thereto.

LingoAce Enrolment policy
14. The client agrees to fully disclose all information relevant to the student's enrolment in the programmes offered by our company. In the event that student information provided is found falsified or is inaccurate, our company has the right to terminate the student from any class.
15. Our company reserves the right to transfer, suspend and/or terminate the student with immediate effect from any or all classes in the event that the client and/or student breaches any provisions of the Terms and Conditions, or our company deems, in its sole discretion, that the client and/or student demonstrates behaviour that is detrimental to the welfare or safety of the teachers, employees of our company and/or other parents and students of our company, or prejudicial to good order or the reputation of our company, or for any other reason that our company deems fit and proper in its absolute discretion. In the event that the student is terminated from our company pursuant to this clause, our company will not be under any obligation to return any deposit or fees paid to our company unless otherwise specified elsewhere in this Terms and Conditions.
16. There will be no classes held on public holidays (whether general, gazetted or otherwise declared or observed in Singapore). Lesson that falls on public holidays will be postpone to another day in the week. All changes of time and lesson would be notified to all clients to make the necessary arrangements.

Conduct of blended learning classes
17. Our company offers blended learning classes that consist of two lessons per week comprising one online class and one offline class. The same online class is made available twice a week during the weekdays and students are able to attend either day of the online lesson. Clients and students are encouraged to plan their schedule ahead to attend either lesson as there will be no replacement lesson for the online lesson. In respect of the offline class, there will be one offline lesson each week that is scheduled weekly.
18. Our company reserves all rights to refuse entry to the student if the student is deemed to be unwell, or if we have reason to believe that the student has been in contact with and/or has been exposed to another student or person who is unwell.

Replacement lessons
19. There will not be any replacement lessons for students who miss the online lessons.
20. Should the student miss the offline lesson, there will be an online makeup class for the missed lesson subject to the following terms:
(a) The makeup lesson will take place online.
(b) The class will include all the students of the same level that missed the same offline lesson.
(c) The makeup class may be taught by a different teacher from the one who taught the offline lesson.
(d) The makeup lesson will only focus on the learning points of the lesson and the teacher may not be able to interact with all the students.
(e) Clients must notify the learning advisor or our customer service team regarding the absence reason and the intent to join the makeup lesson for the lesson to be scheduled.
(f) There will only be one make up class made available at a date and time determined by our company. If the student is not able to attend this online makeup class, no further makeup class will be provided.

21. Our company may at its discretion give written notice to the client, and/or student prior to effecting or carrying out any changes in the date, timing and/or content of lessons.

Product Description, Promotional Offers, Pricing
Product description and pricing
We do not warrant that the descriptions and pricing of our Services published in our pricing and fee schedules are accurate, complete, current, or error-free. The descriptions, pricing and availability of Services may be subject to change, withdrawal, or discontinuance at our absolute discretion and without the need to assign a reason thereof. We reserve the right to reject or refund any purchases resulting from such inaccuracy, errors, or discrepancies, without any liability whatsoever. If a Service is not as described, your sole remedy is to discontinue using it and rely on the refund policy described below.
Offer eligibility and validity
From time to time, we may make promotional offers each of which may have specific eligibility requirements, validity periods and other terms which will be set out in the specific promotional offer. Our company reserves the right to change, withdraw and/or discontinue any and all such promotional offers at its absolute discretion.
Trial lesson
We offer the trial lesson credit that will only be available to new clients after signing up and onboarding processes are completed. The trial lesson credit is not available for transfer, refund or any other form of conversion. We reserve the right to modify the terms related to trial lesson credit or to suspend or terminate the offering of trial lesson credit at any time in our sole discretion.

Paying for your Services
Pricing
The payment summary page or requested invoice will reflect the prices and charges based on our applicable price and fee schedule.
Disputing Charges
If you wish to dispute any charges, you must do so in writing. If you choose to dispute any charges which you have paid, you have three months from the date of payment to do so.
Invoicing
Should you require an invoice from us, you can request it through the course consultant. The invoice will be sent to you via Wechat or email.

Using our Services
Use of Equipment is Required
All our Services must be accessed via equipment as specified by us. Our course consultants will advise you on the equipment needed to connect to our Services. It is your responsibility to purchase the equipment as notified to you. We will not be liable to you for any loss or damage caused by the equipment.
Use of your Equipment
We are not responsible for your equipment working properly. You are responsible for maintaining any equipment that you own that is necessary to use the Services, including phones, computers and gateways. We are not responsible if you are not able to use the Services because your equipment does not work properly, is not compatible with the Services or does not meet the minimum specifications established by us. We will not be liable in any way for any loss or damage which is caused to your equipment.
Consuming Lessons
For packages with free or bonus lesson credits, paid lesson credits will be consumed first and the free and/or bonus lesson credits will only be consumed and/or activated after all paid lesson credits within the package have been consumed.
Our Reasonable Skill & Care
In supplying the Services, we will always use our reasonable skill and care, and we will always aim to provide you with the best services possible, but are not able to guarantee fault-free performance. Due to the nature of the Internet, we cannot guarantee specific levels of performance for the Services rendered. We cannot guarantee maximum transmission speeds due to other factors outside of our company's control. You agree that you will tell us about any dissatisfaction in the Services, and we agree that our course consultants will aim to respond as promptly as possible.
Customer Service Monitoring
To make sure we're always giving you best possible services, we may monitor lessons and conversations that you have with our team. We will use these to improve the quality of our customer service and for the training of our teachers.

Termination
33. You may terminate your account at any time by following the instructions available through our course consultant or customer service team. The refund policy in respect of any remaining lesson credits left in your account is set out below.
34. In the event where you are found breaching the terms in relation to Inappropriate Use as set out above, the company reserves all rights to terminate your access and use of the Services immediately at any time, for any reason, and at such time you will have no further right to use the Services. The provisions of these Terms and Conditions relating to the protection and enforcement of our company's proprietary rights, your representations and warranties, disclaimer of representations and warranties, release and indemnities, limitations of liability and types of damages, ownership of data and information, governing law and venue, and miscellaneous provisions shall survive any such termination.

Payment & refund policy
35. The payment and refund policy of the Services will be provided to you on or prior to the payments for the Services by you.

LingoAce refund for instalment plans
36. There is strictly no refund for clients who purchase packages via instalment plans unless otherwise specified.

LingoAce lesson credit transfer policy
37. Lesson credit transfers are allowed under the following conditions:
(1) All lesson credit transfers must be notified to our company 1 week in advance.
(2) Any remaining lesson credits can only be transferred between different student accounts under the same client account. Transferring of single week or single lesson credits is not allowed.
38. To initiate the lesson credit transfer process, you are required to approach our front desk staff or learning advisors.

Disclaimer to Representation or Warranties
39. The Services, including all images, audio files and other content provided and/or used during provisions of the Services, and any other information, property, and rights granted or provided to you by our company are provided to you on an "As Is" basis. Our company and its suppliers make no representations or warranties of any kind, either express or implied, with respect to the Services. For avoidance of doubt, any and all representations and warranties, including warranties of merchant ability, fitness for a particular purpose, are expressly disclaimed. Without limiting the generality of the foregoing our company does not make any representation or warranty of any kind in relation to accuracy, service availability, completeness, informational content, error-free operation, results to be obtained from use.
40. Access and use of the system may be unavailable during periods of peak demand, system upgrades, malfunctions and/or scheduled or unscheduled maintenance and/or for any other reasons.

Limitation of types of damages/limitations of liability
41. In no event will our company be liable to you and/or any third party claiming through you (whether the claim is based on contract, tort, strict liability or any other basis) for indirect, incidental, special, consequential and/or exemplary damages arising out of or relating to the access or use of, or the inability to access or use, the services or any portion thereof, including but not limited to the loss of the services, inaccurate results, loss of profits, business interruption, or damage stemming from loss or corruption of data or data being rendered inaccurate, the cost of recovering any data the cost of substitute service or claims by third parties for any damage to computers, software, modems, telephones or other property.
42. In the event that, with exception to paragraph 47 above, we agree to pay damages, our company's liability is limited to the amount paid, by you to our company for the Services in the 12 months prior to the event resulting in the agreement on our part to pay damages (if any). This is an aggregate limit and the existence of more than one claim hereunder will not increase this limit.

Proprietary Rights in Service Content and Activity Materials
43. All content made available through the Services, including designs, text, graphics, images, information, software, audio and other files, and their selection and arrangement (the "Service Content"), are the proprietary property of our company and/or its licensors.
44. No Service Content may be modified, copied, distributed, framed, reproduced, republished, downloaded, scraped, displayed, posted, transmitted, or sold in any form or by any means, in whole or in part, other than as expressly permitted in these Terms and Conditions. You may not use any data mining, robots, scraping or similar data gathering or extraction methods to obtain Service Content.
45. As between you and our company, all data, information and materials generated from your access and use of the educational activities made available on or through the Services, including translated content generated by you (collectively, the "Activity Materials"), shall be exclusively owned by our company, and you shall not have any right to use such Activity Materials except as expressly authorized by these Terms and Conditions, provided however that the Activity Materials will not include translation to the foregoing materials. By using the Services, you hereby assign to our company any and all rights, title and interest, including any intellectual property rights or proprietary rights, in the Activity Materials. All rights of our company or its licensors that are not expressly granted in these Terms and Conditions are reserved to our company and its licensors.

Privacy
46. Use of the Services is governed by our Privacy Policy. By using the Services, you consent to the terms of the Privacy Policy.

Language
47. This agreement was originally written in English. To the extent any translated version of this agreement conflicts with the English version, the English version shall prevail.

Miscellaneous
48. These Terms and Conditions (including the Privacy Policy) constitute the entire agreement between our company and you concerning the subject matter hereof.
49. Unless expressly provided to the contrary in these Terms and Conditions (including the Privacy Policy), save for the student or user, a person who is not a party has no right under the Contracts (Rights of Third Parties) Act to enforce or to enjoy the benefit of any term of these Terms and Conditions (including the Privacy Policy).
50. In the event that any of the Terms and Conditions are held by a court or other tribunal of competent jurisdiction to be unenforceable, such provisions shall be limited or eliminated to the minimum extent necessary so that these Terms and Conditions shall otherwise remain in full force and effect.
51. A waiver by our company or you of any provision of these Terms and Conditions or any breach thereof, in any one instance, will not waive such term or condition or any subsequent breach thereof.
52. We may assign our rights or obligations under these Terms and Conditions without condition or consent for you. These Terms and Conditions will be binding upon and will inure to the benefit of our company and you, and our company's and your respective successors and permitted assigns.
53. This Agreement shall be governed by and construed in accordance with the laws of Singapore.
54. Any dispute arising out of or in connection with these Terms and Conditions (including the Privacy Policy), including any question regarding its existence, validity or termination, shall be referred to and finally resolved by arbitration in Singapore in accordance with the Arbitration Rules of the Singapore International Arbitration Centre ("SIAC Rules") for the time being in force, which rules are deemed to be incorporated by reference in this clause. The Tribunal shall consist of one arbitrator. The language of the arbitration shall be English.
55. We currently do not accept registration from phone numbers with country calling code of +86.
Last revised on July, 17, 2021.
By accepting this document, you agree to the Terms and Condition.