LingoAce
Referral Program
Bring a friend along to experience the joy of authentic and effective language learning today!
Invite Your Friends
& Earn Rewards Points
Did you know that over 60% of our new learners join LingoAce through a referral? We are proud that LingoAce's reputation as a credible and effective Chinese education platform helped grow our community of satisfied learners globally.
By sharing their LingoAce learning story and academic success, our parents and learners inspire and motivate others in their journey to learn the Chinese language.
As the No. 1 Chinese learning platform for learners aged 3 to 15, we believe that every learner could benefit from our curriculum, methodology, personalized Chinese programs and comprehensive learning support. We encourage you to invite a study buddy and let them experience our LingoAce programs today!
Enjoy our attractive referral gifts (Worth up to $500) when you refer your friends. For more details, check out our latest campaign here!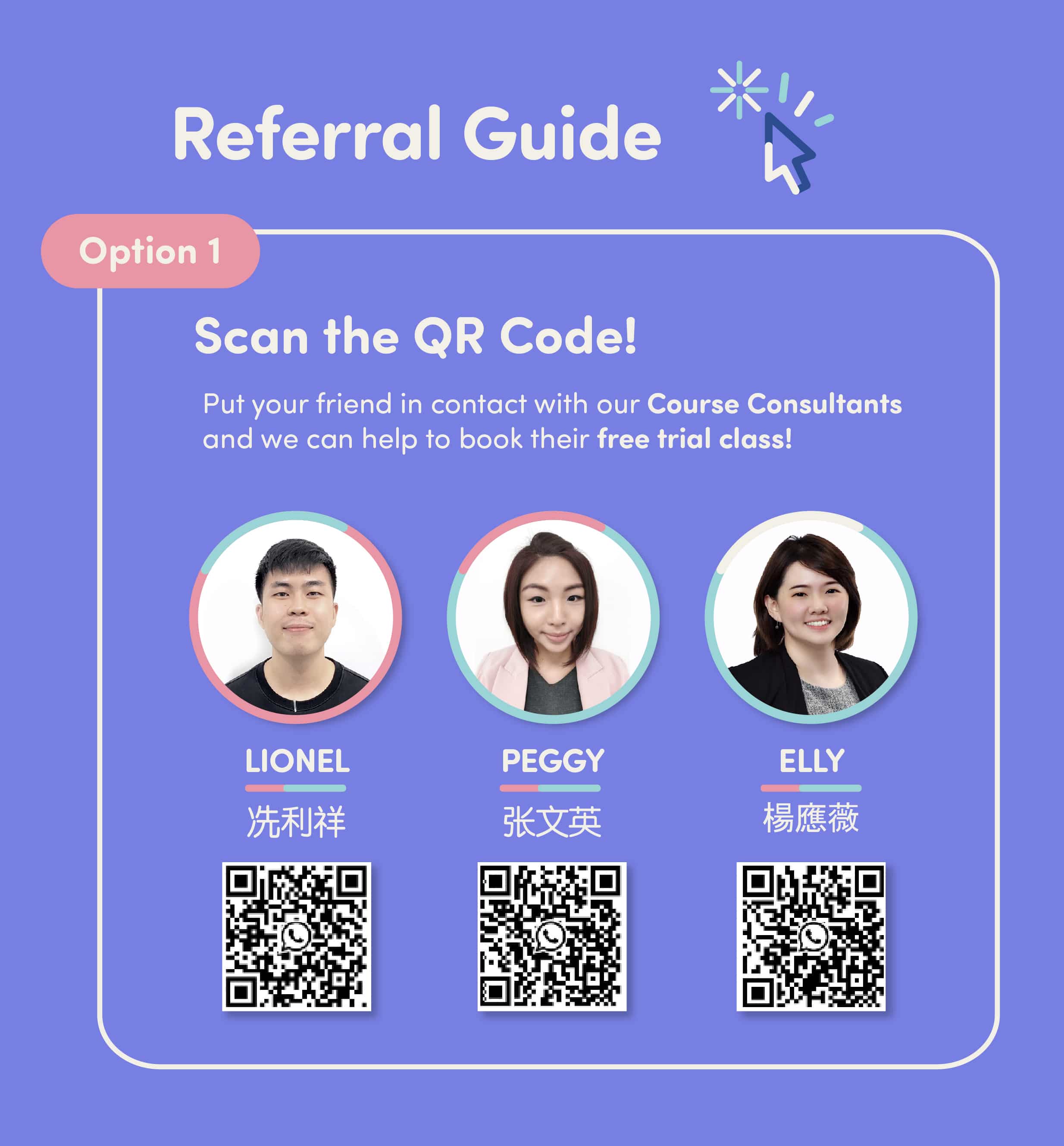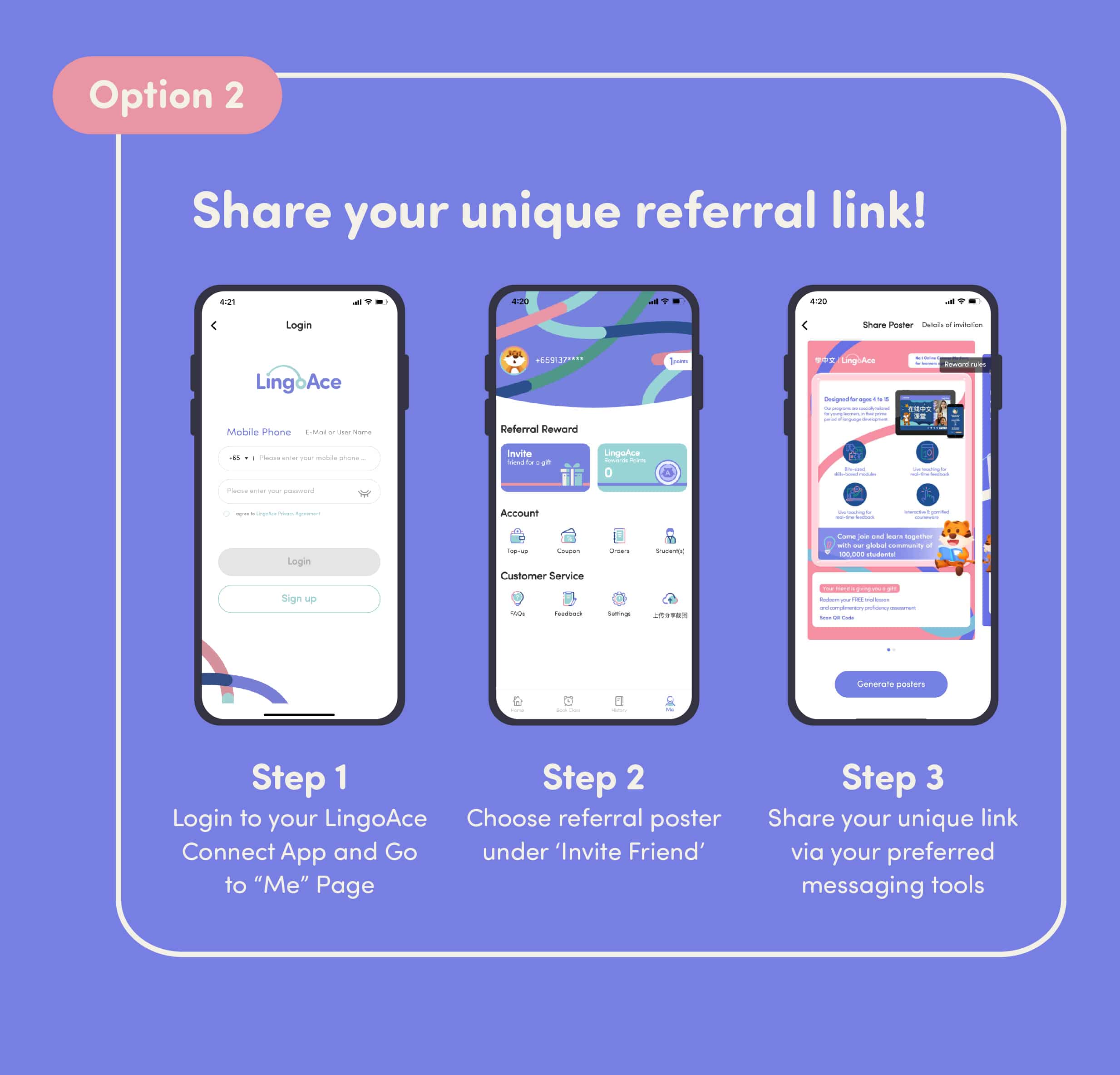 We encourage you to join in inviting more parents to LingoAce who would benefit from our personalized Chinese programs. A Course Consultant will follow up with the parent directly and help guide them through the application process.