LingoAce Payment Agreement – MathDiscovery Summer Programs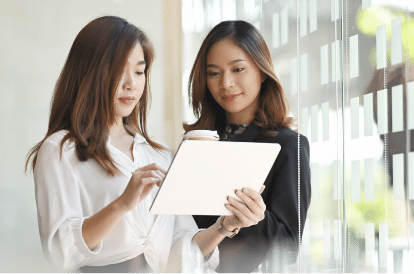 Payment Policy
Our agreement with you is set forth in the Payment Policy set out below (the "

Payment Policy

"), which applies to

each

and all of our services provided to you

,

with regard to

the payment and refund of the Services ("

Services

").

 

Unless otherwise specified in this Payment Policy, the terms used herein shall have the same meaning given to them in the Terms and Conditions ("

Terms and Conditions

") on https//www.lingoace.com (our "

Website

").

 

This Payment Policy may be amended by us from time to time, which will take effect from the date the amendments posted on "

/payment-agreement/

" or such other related links provided by our company. It is your responsibility to be aware of such changes.

 
The United States Payment Policy
In consideration of our company providing the Services to the student, the client shall pay the applicable fees, together with any other tax that may be levied by the applicable governmental authorities from time to time.
Our company course fees will be reviewed from time to time and may be increased or decreased by such an amount as our company, in its sole discretion, deems fit.
New clients and/or students undertake to pay the applicable course fees. Students cannot commence or start their official classes with our company whilst any fees are outstanding and unpaid.
Existing clients and/or students will not be allowed to attend their existing classes should any fee or payments be overdue. All outstanding fees must be settled in full before the student is able to resume lessons with our company.
Our company accepts payments made by any of the following online methods:

Major credit/debit cards (Visa / MasterCard / American Express / UnionPay)
Bank transfers
Instalment - Affirm
General refund policy
LingoAce's refund policy can be found in Schedule A attached hereto. The detailed terms and conditions can be found under each product category specified in Schedule A.
LingoAce Refund for instalment plans
There is strictly no refund for clients who purchase packages via instalment plans unless otherwise specified in Schedule A.
Schedule A
Refund Policy
The Refund Policy specified herein shall be applicable to program you purchased on or after 1 June 2022.
MathDiscovery Summer Programs

Refundable at any time 

Refundable amount = (User purchase price1 – Number of classes attended2 x Listed price per class3 ) x (1-0.034) 
All currency in USD unless otherwise stated. 
"User purchase price" refers to the price user paid when they purchased the course package
Number of classes attended includes any class that was cancelled less than 48 hours before it is scheduled to happen. Refunds apply only to classes cancelled 48h prior to the start of the class.
Listed price per class is fixed. Each class is worth US$25.
There would be a 3% administration charge on the refundable amount.
付款政策
我方与贵方达成的协议已经载入下述所列的付款政策(以下简称为"付款政策")之中,对于与我方向贵方提供的部分或全部服务(以下简称为"服务"),本付款政策适用于该等服务的付款和退款事宜。
除本付款政策中另有其他规定外,本政策中使用的术语的含义应当以条款和条件(以下简称为"条款和条件")中定义的为准,详见:https//www.lingoace.com(以下简称为"我方网站")。
我方可随时修订本付款政策,该修订将从已在/payment-agreement/或者我们公司提供的其他相关链接上发布之日开始生效。贵方需负责自行负责查阅上述修订案。
美国付款政策
作为我们公司向学生提供服务的对价,客户同意支付相关收费,以及相关政府在任何时候征收的其他任何税费。
我们公司将不时对学费进行审核,而且可以按照我们公司根据自行判断认为适当的金额增加或减少学费。
新客户和/或学生保证支付相关学费。在有任何费用到期未付的情况下,学生不得在我们公司开始或启动其正式课程。
在有任何学费或者其他费用到期未付的情况下,现有客户和/或学生不得参加现有课程。所有未缴的学费需在学生恢复在我们公司课程之前足额缴纳。
我们接受以下任何一种在线付款方式:

主流信用卡/借记卡(Visa / MasterCard / American Express / UnionPay)
银行转账
Instalment – Affirm
基本退款政策
可在所附的附件A中查阅领格卓越的退款政策。详细条款和条件可在附件 A 中指定的每个产品类别下找到。除附件 A 中另有其他规定或者贵方和我们公司另有其他单独约定外,否则任何产品均不得退款。
领格卓越针对分期付款计划的退款
除附件A中另有其他规定外,否则通过分期付款计划购买套餐的客户不予退款。
附件A
退款政策
本附件中规定的退款政策适用于您在2022年6月1日之时或之后购买的课程。
数学探险家

 

随时可申请退款 

退款金额 = (用户支付金额1 - 已上课时2 x 课时标价3 ) x (1 - 0.034)
除另有其他规定外,所有货币均应以美元表示。  
"用户支付金额" 指用户购买课程时支付的价格。
"已上课时"这包括任何48小时内未取消的课。"课时标价"是指每一课程产品线的固定价格。
课时标价为每节课25美元。
将就退款金额收取 3% 的管理费。